Show your affection
Don't be shy to grab your partner's hand, give them a hug, or even steal a kiss whenever you feel like it. Physical touch helps keep the romance alive, so get cozy and cuddle up!
Monthly date nights
Make a date with your boo and stick to it! Plan something special that you both enjoy, whether it's a fancy dinner or a fun activity like mini-golf. A little quality time goes a long way in strengthening your connection.
Shake your sex life
It's important to communicate with your partner openly and honestly about what you want to explore sexually. Here are some tips for shaking up your sex life:
Talk to your partner. Communication is key to a healthy sex life. Discuss your desires, fantasies, and boundaries with your partner. Find out what they like and what they're comfortable with.
Try something new. Experiment with different positions, toys, or locations. Break out of your routine and try something spontaneous. For this, you can try our "The Delight Pack".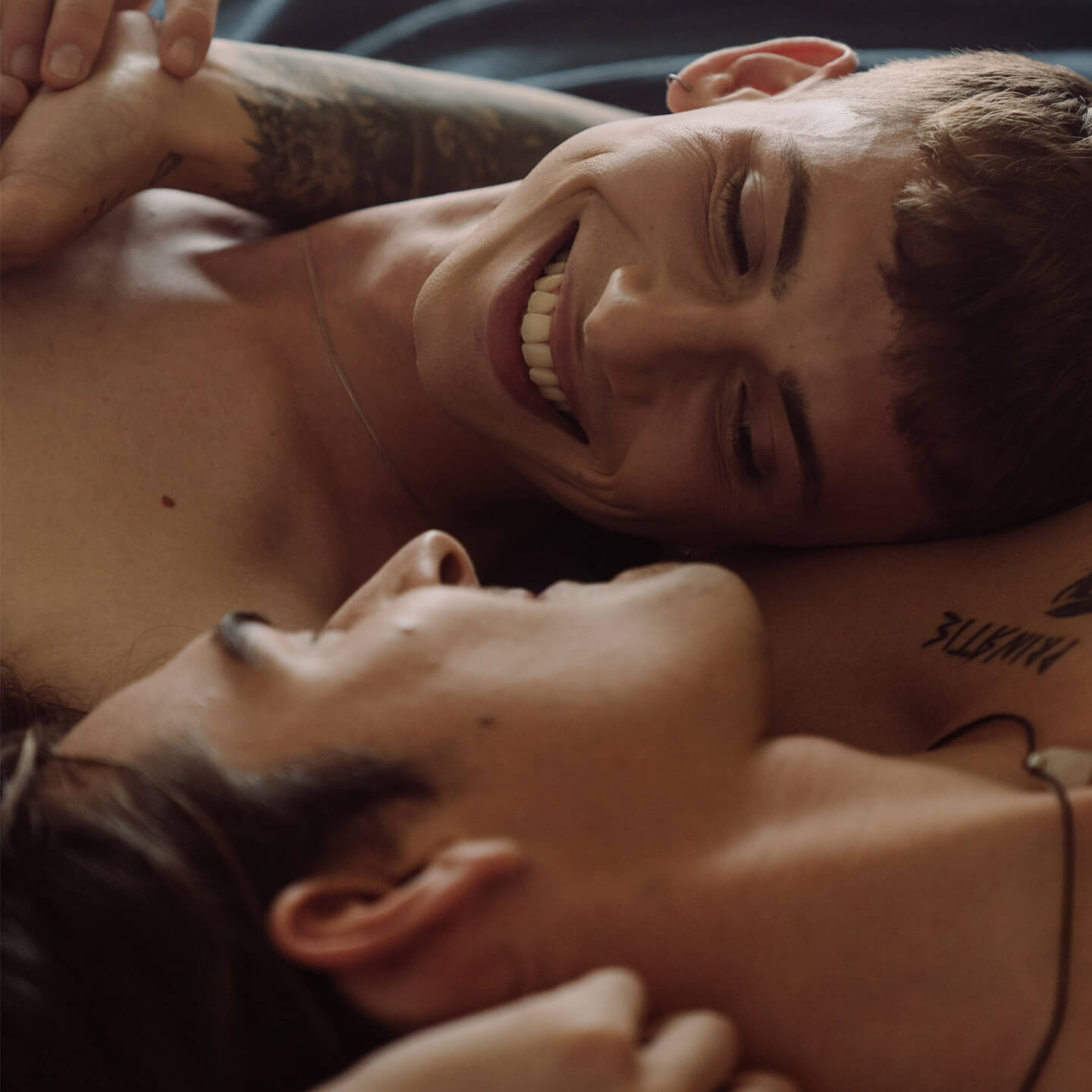 With premium C-rings, kinky Clink Cuffs, and 3 pairs of stylish underwear, you'll feel confident and satisfied all day long. Take a break from your routine and indulge in intimate self-care, or explore new ways to experience joy and pleasure with your partner. Hurry up! We have a member discount of -42%.
Role-play. Pretend to be someone else for a night. Dress up in costumes or lingerie, and act out your fantasies.
Get kinky. Explore BDSM, bondage, or domination and submission with your partner. Make sure to establish clear boundaries and use safe words.
Take it slow. Don't rush into anything you're not comfortable with. Start with something small, like trying a new position, and work your way up to more adventurous activities.
Remember, sex is supposed to be fun and pleasurable. As long as both you and your partner are comfortable and consenting, there's nothing wrong with trying new things to spice up your sex life. Here you can find out more tips on "How to Spice Up Your Sex Life".
Laugh together
Keep the laughter flowing by sharing funny stories or watching a comedy show together. Laughter is contagious and can bring you closer together.
Be yourself
Above all, be true to yourself and your partner. Don't try to be someone you're not, as healthy relationships are built on honesty and authenticity.
So there you have it, folks! Follow these fun and simple tips, and you'll be on your way to a happier and more fulfilling relationship.