We're not straight. We're men and a bit more. Gay men. And we should feel like it.

This is the belief we've based Next Gay Thing on. We believe that being gay is awesome and something special. It's what makes us unique and should be celebrated. By ourselves, more than anyone else. All around the world.
Imagine working and studying in a small university town as a gay man, trying to survive with the very little you earn.. Wouldn't you want to treat yourself with something special and exciting every once in a while?
Something that would be a gift for yourself after all the hard work you've done? A little boost of motivation and self esteem?
That's what the founder of Next Gay Thing, Jarmo Siim did, when he started ordering a new pair of designer underwear monthly to surprise himself (and probably others). So, having found the secret key to gay-goodness, he felt the need to share the emotion with other queer men around him. Starting in a pre-war bohemian apartment in the cradle of gay rights – Berlin, the idea soon took off and moved to London.
Today, Next Gay Thing ships to every country in the world. Indeed, the latter is of utmost importance, considering the idea stems from a country as small and distant as Estonia.
Contrary to what's portrayed in pop culture, there are gay men all over the world. And every one of us needs to live and experience our best gay lives and experience the true gay-goodness.
We deserve to celebrate ourselves not in June only, but every day of every month, all throughout the year.
We believe you should celebrate your gayness in whatever way as long as you feel great about it. Whether it's in a pride event or just waking up with a smile next to another guy like you. You always need to feel how great it is.
We believe only another man knows how. That is why all our products are chosen by other gay men. They're tested thoroughly before we agree to send them to you for their gay-factor. And no product that is not up to our standards will ever go out from us.
We believe you deserve more and that goes for everything. You should always feel that this fits you. That you don't ever need to settle for anything that feels like or is labeled as a straight product. You are unique and need products perfect for you.
We believe in equal rights. And that there is another normality but in an awesome way. There is no excuse for gay people to be denied any freedoms or rights that are there for everyone else. And we accept no less.
No one has the right to judge us. No one can ever make another human being feel inferior or bad. We don't accept name calling or bashing. We've always been here and always will. Accept it.
We're everywhere. We're in China, in Iran, in Germany, the US and everywhere else. We can be your neighbours, your best friends, your enemies. We might or might not look or act the same but we're everywhere. Deal with it.
Jarmo Siim
Founder
Marketing & Managing. Firm believer in gay rights and the awesomeness of being gay.
"The more of the world I see, the more I understand how being gay is something so very special that transcends all cultures, races and ages. Always celebrate it."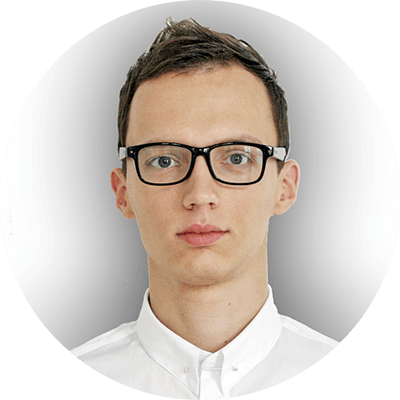 Roman Zuravljov
Founder
The style & social media guru who won't stop at anything to make our packs more fab.
"Beauty is in the details and in knowing exactly what you want and need. We're here to make discovering it easier for you."