HOW TO TAKE CARE OF YOUR UNDERWEAR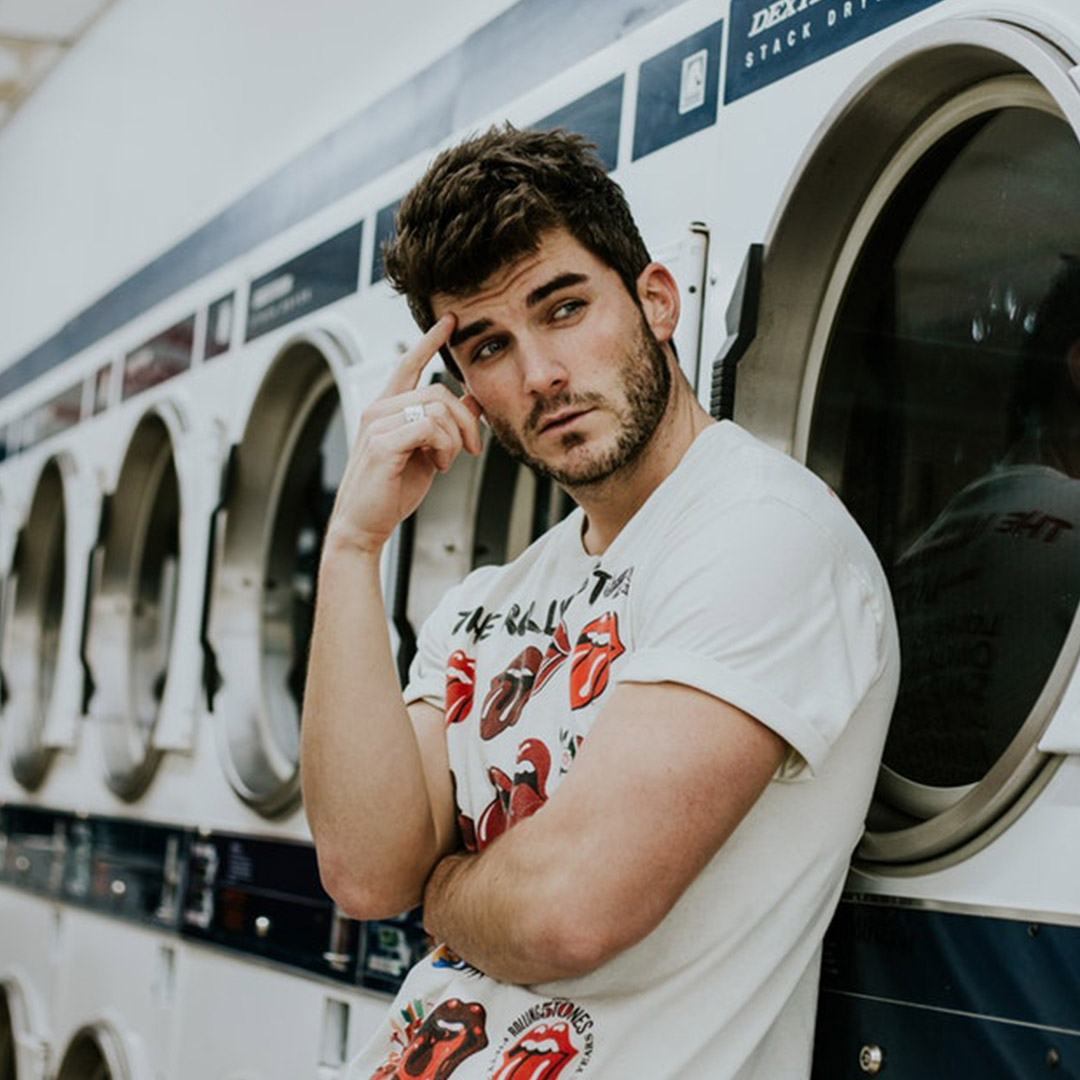 Have you thought about how to take care of your premium underwear when you're doing laundry? We've got a few tips!
Before washing your premium underwear, please remember those 5 care instructions.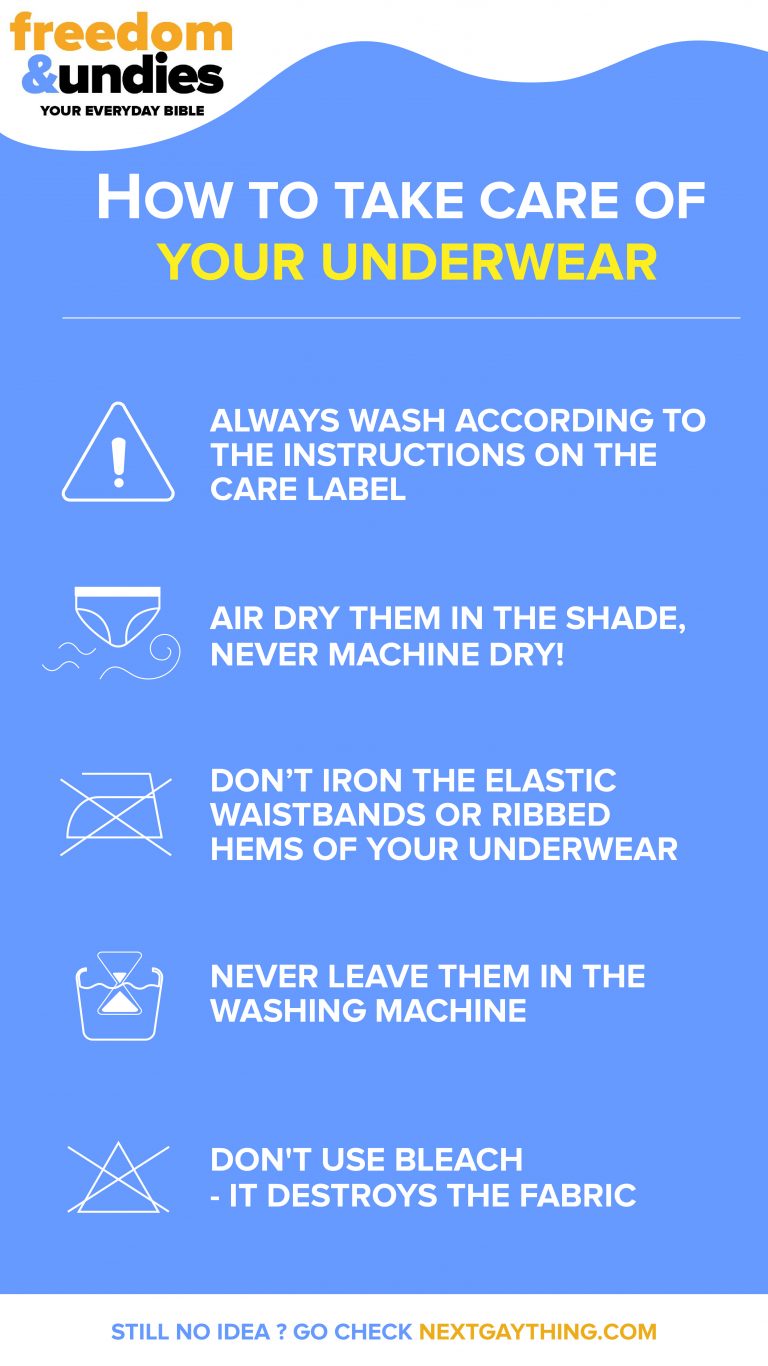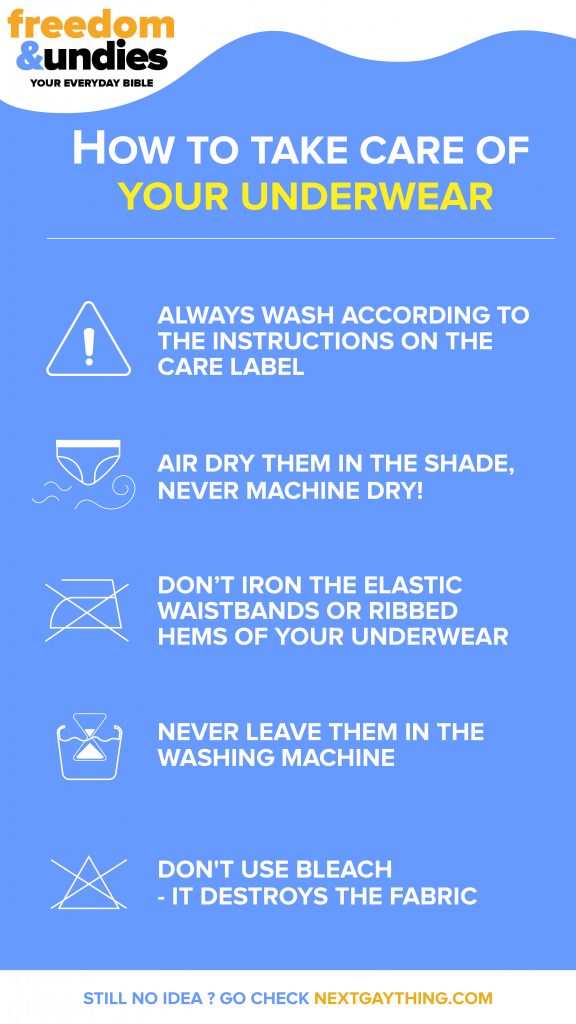 Want to get a Gay Pack – your monthly delivery of designer underwear & grooming product samples to try out?