Eyebrows get little love, always playing second fiddle to other facial hair, but even the Beckhams and Goslings and Clooneys of the world would look like Jabba the Hutt without them. The first rule of Handsome Brow Club is 'They shouldn't touch in the middle.' After that, follow these simple grooming guidelines to brow glory.
Plucking
Lay a comb vertically along one side of your nose, then the other. Your eyebrows should begin just inside where the comb crosses them. Tweeze any hairs that grow between those points, as well as any that appear outside the eyebrow zone (forehead, temples, etc).
Clean up your brows further by removing strays that grow beneath. Post-shower plucking is best. The heat opens pores, loosening the hair and easing any plucking pain. Pull quickly by the root in the natural direction of hair growth. And don't go overboard – you'll end up with an overly-arched feminine shape.
Waxing
If your brows are really unmanagable, it's time to call in the pros. Be sure the expert in question knows what you're looking for – a simple clean-up operation, not a full-on reshaping.
The keyword here is "natural". Pain varies based on your tolerance, but brows are a small area so it's over quickly whether or not you want to shout "Kelly Clarkson!" Have sensitive skin? Try threading instead. Here you can see what this procedure looks like.
Trimming
Eyebrow grooming is a balancing act. You want to keep your brows rough and masculine, but you don't want them going totally rogue. The trick is to take out just the right amount of weight. To trim, start by brushing your brows straight up with a brow comb or old toothbrush.
Snip off excess length that extends beyond your natural brow line. Cut carefully, one milimetre at a time, brushing back down in between. This way you can check your work as you go.
You can do it easily at home in front of the mirror! For this, you just need The Brow Toolbox by WBCo. It comes with super sharp scissors and precision tweezers to pluck, trim and shape your brows. And you can get this product in your Out'n'Proud Gay Pack this month. Sign up here!
This special kit housed in a super cute aluminum tin are:
A pair of super sharp steel scissors, perfect for trimming your brows down.
A pair of precision tweezers, to pluck any stray hairs to reveal your natural eyebrow shape.
An instruction card, designed by WBCo to help you tame and shape your brows like a pro.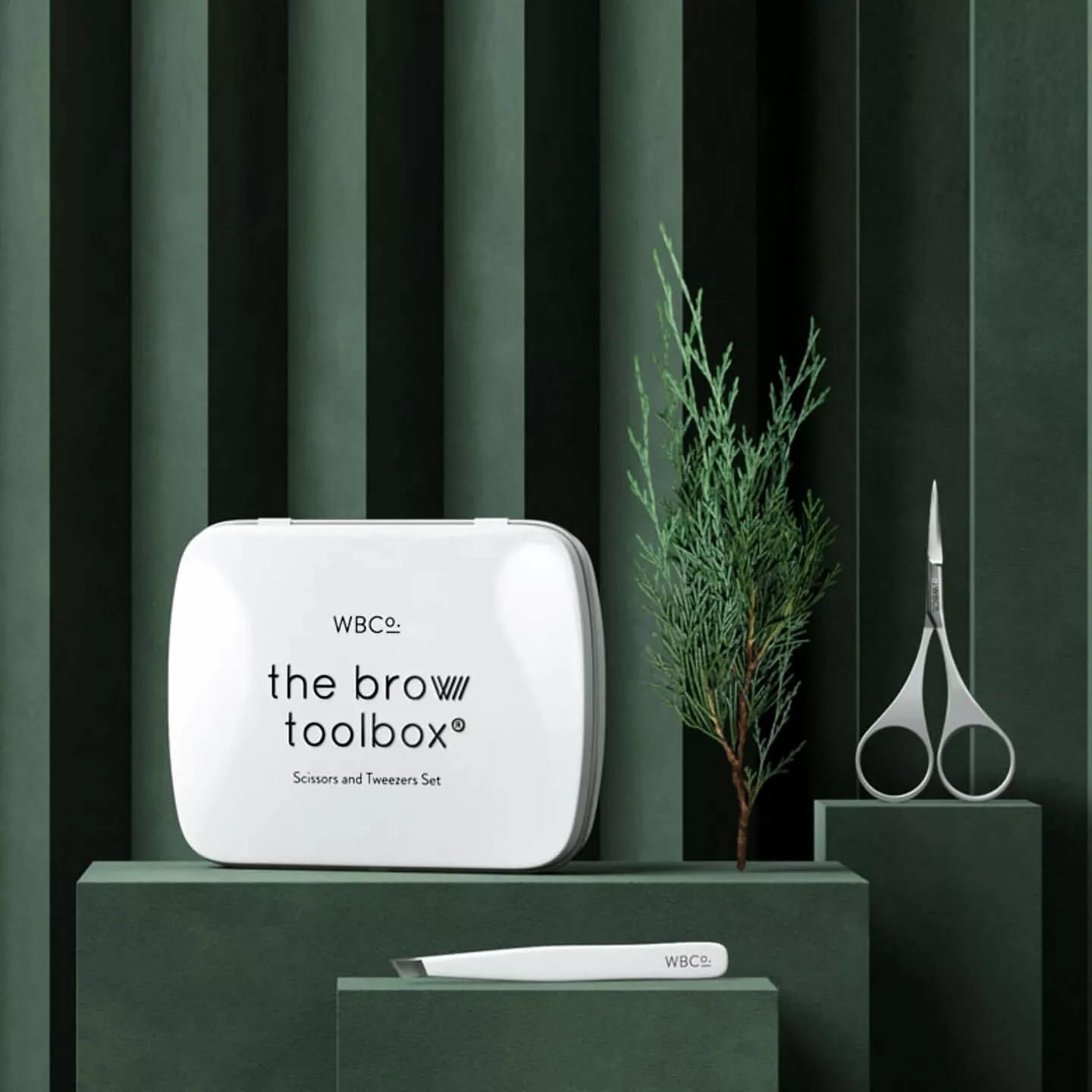 Lasering
The most permanent solution to unruly brows is lasering or electrolysis. It'll cost you a couple of minutes. Remember that once it's hair is zapped, it won't be coming back. Proceed with caution.
Which of these options would you use? Hope our tips will help you! And you'll look more fab!