Briefs: Timeless Support and Appeal
C-in2 Super Bright Brief Gil Green
A staple in men's undergarments, briefs offer classic appeal and excellent support. Available in various rises, designs, and variations, men's briefs cover your rear and front groin area while leaving your upper thighs and sides exposed. This style provides optimum upliftment to your jewels, making them appear enticing. Choose from an array of designs to complement your style and comfort preferences.
Boxers: Versatility and Coverage
ES Collection Trunk Kaky [LIMITED EDITION]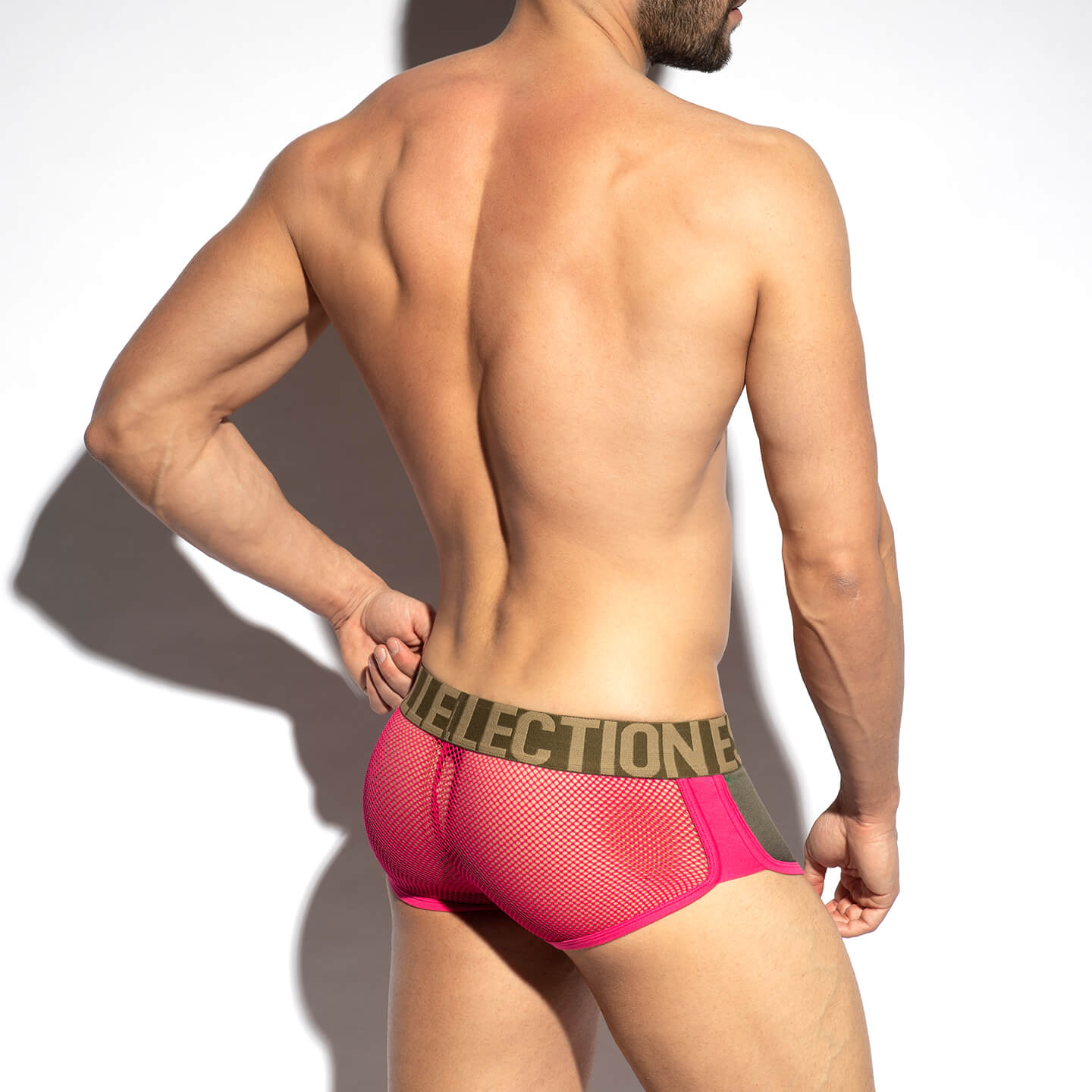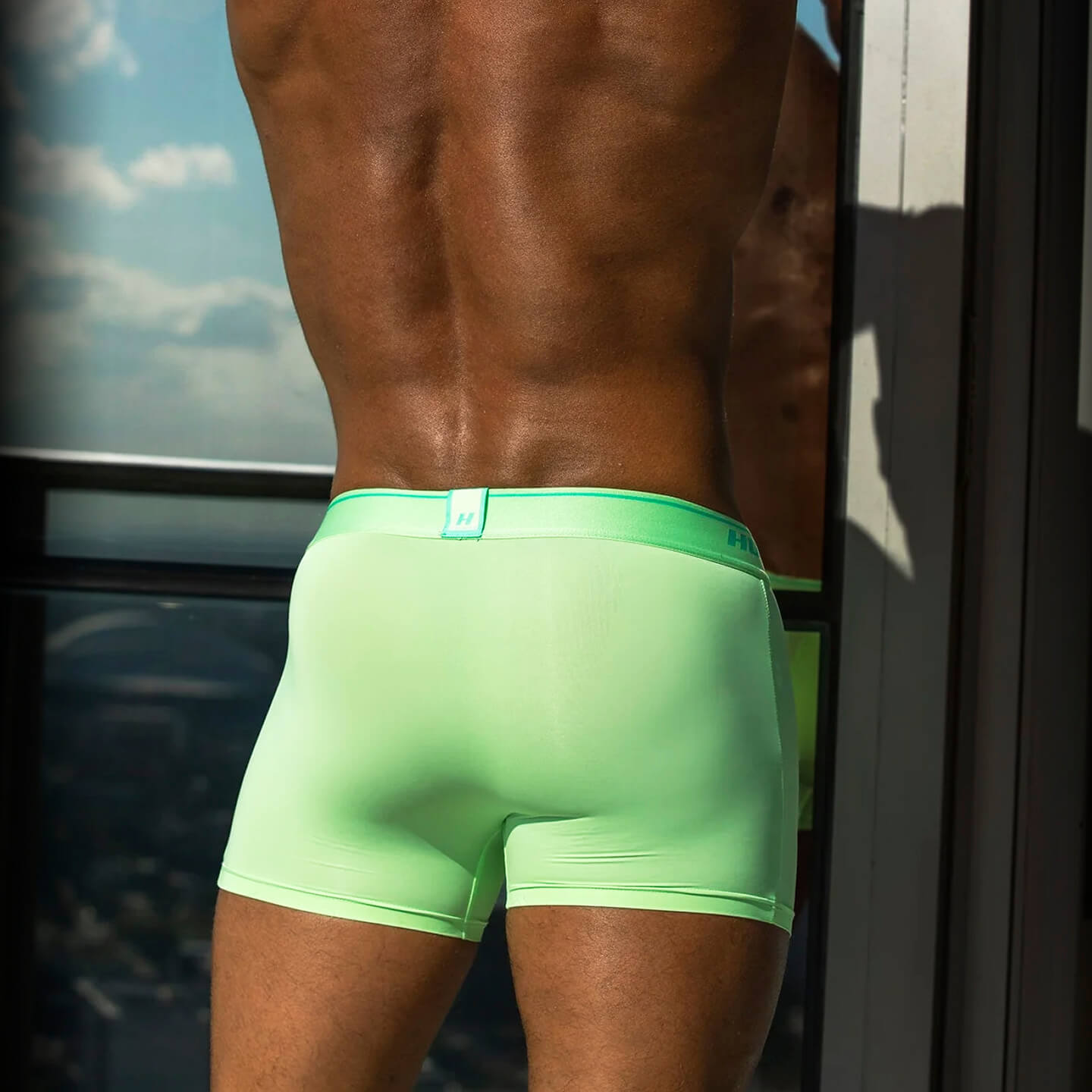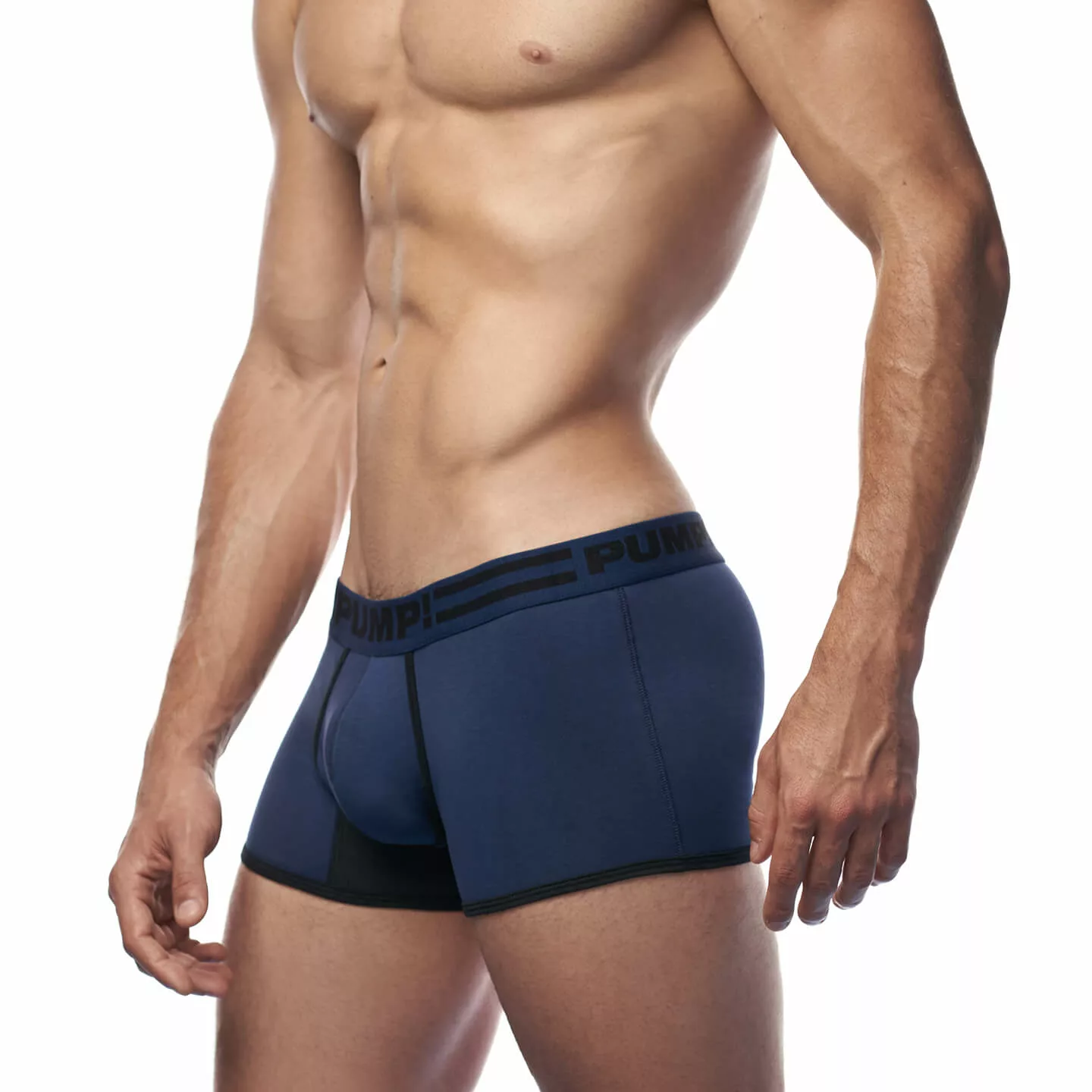 Ideal for everyday wear, boxer briefs provide comfort and support with added coverage. These underwear styles cover almost half of your thighs, though some modern versions may offer less coverage. Boxer briefs are particularly effective for workouts and sports, minimizing the risk of chafing, infections, and rashes. While they offer similar support to briefs, the extended coverage ensures additional protection during various activities.
Jockstraps: Unmatched Support for Active Lifestyles
ADDICTED FLAME JOCKSTRAP YELLOW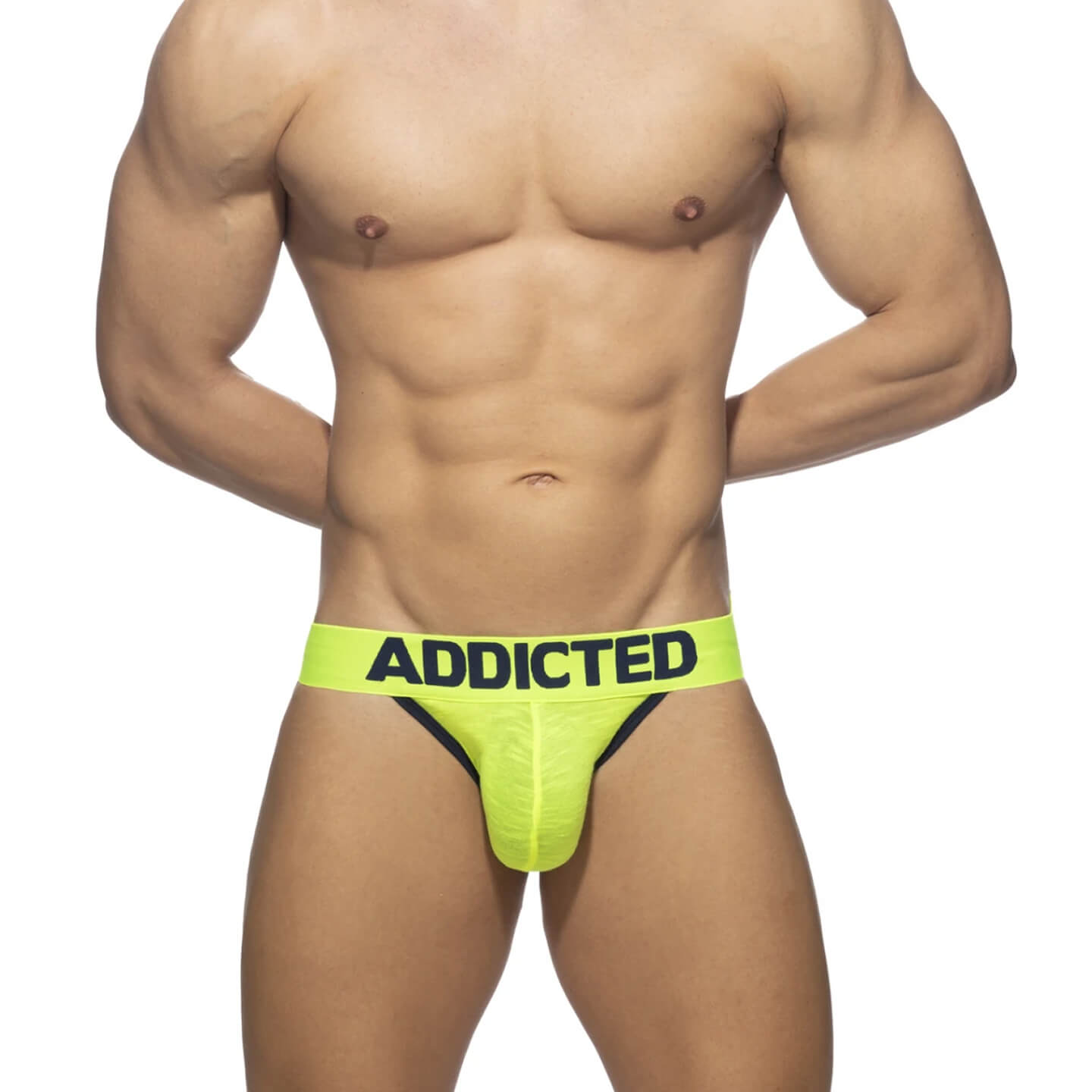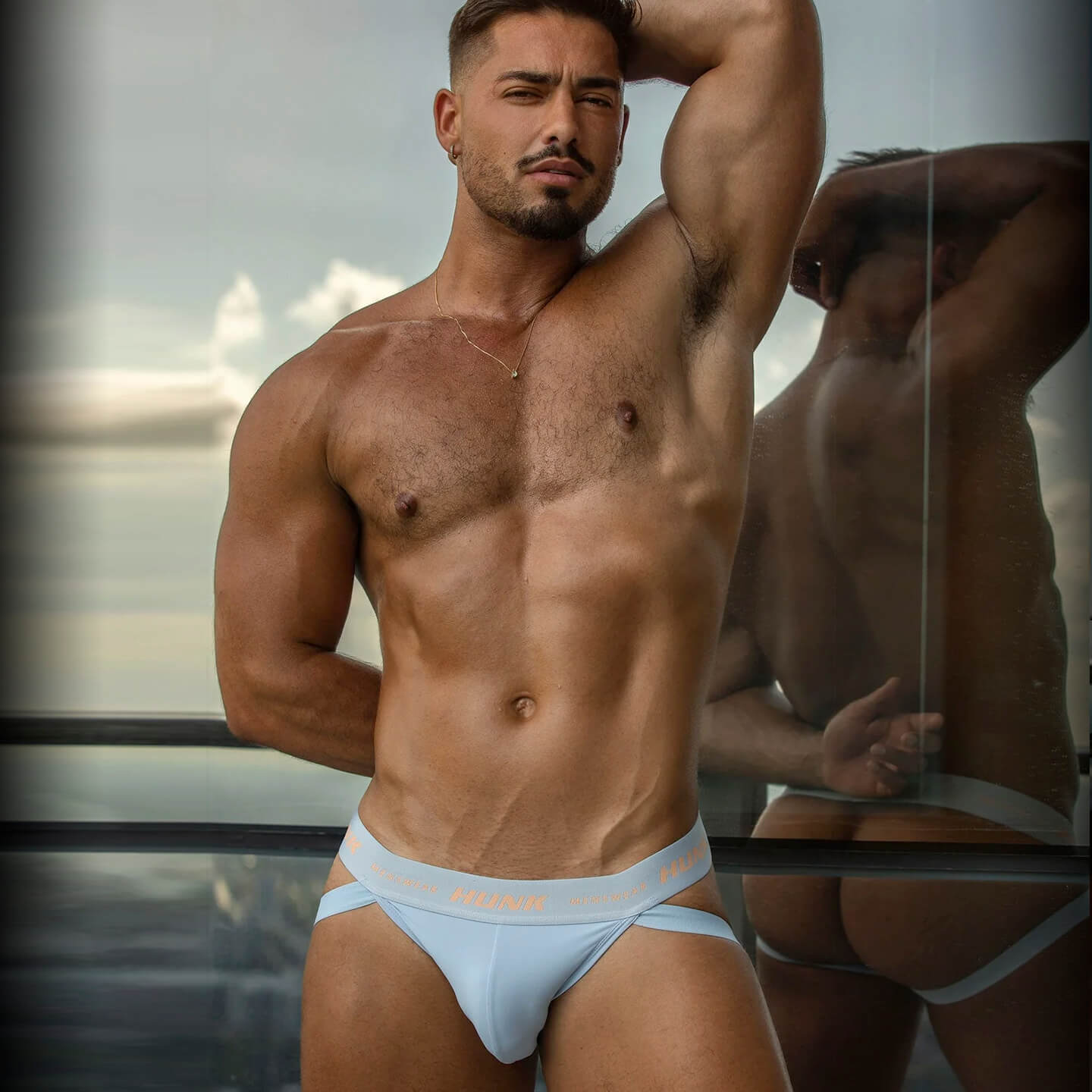 C-in2 Super Bright Jock Palmer Pink
A top choice among athletes, jockstraps deliver unparalleled support and stability for the groin area. Featuring leg bands that embrace the sides of the buttocks, jockstraps are connected to the waistband. They boast a front pouch designed for inserting groin guards and cups, safeguarding the manhood during intense physical activities. For active individuals, jockstraps are a go-to option to ensure comfort and protection.
Upgrade Your Underwear Collection Today
Don't wait any longer to elevate your underwear game. Step out of your comfort zone and explore new styles and fabrics that resonate with your personality and preferences. Whether you're seeking classic elegance, versatility, or unwavering support, there's a perfect fit for every man. With our Gay Packs, you can have your desired underwear styles delivered directly to your doorstep, hassle-free. Did you know that we have 100-day underwear returns policy? We stand behind the quality of our products, and our underwear returns policy is a testament to that. If you're not completely satisfied with your underwear, we're here to make it right.
So, why wait? Discover your perfect fit and experience the joy of stylish, supportive, and comfortable men's underwear. Enjoy the transformation as you venture into a world of undergarment luxury!