Mesh is often a result of a combination of materials, most of them being cotton, nylon or polyester. It's available in many styles and colours, and not just in briefs or thongs, but also in boxers. The unique look and feel of mesh adds spice and excitement to your otherwise traditional underwear collection.
Most people think of mesh underwear – for better or worse – as sexy and maybe even a bit mischievous. That's ok with us! Maybe you'll be surprised but mesh underwear does have a practical side as well.
Breathable – they are
When you have air breathing on your manhood and the adjacent areas, you always find that happy feeling sneaking in. Whether it is the times when you are out playing your favourite sport or just spending the day as you want to, ventilation makes things so much better down there.
Specifically, in summers, you cannot and must not afford to miss out on this feeling that the fabric provides. Ventilation has a lot of benefits including moisture wick, odourless privates and so much more.
It stretches with you
One of the basic features that you (or any other man) would look forward to in their skivvies is the ability to stretch. Hence, if you are looking forward to a pair that serves you the benefit, mesh is your resort.
The fabric, in itself, has some stretch and when blended with spandex or Elastane or even Lycra, you'd surely be the one doing the crazy moves of ballet or stretching on the football field preparing for the big game.
It also provides you with a better fit , allowing it to move along with you.
With all these aspects, it surely makes sense that to call mesh functional and practical. But, yeah, we would never lie to you: mesh underwear is sexy.
We selected the most populars undies with mesh from our store. Maybe you want to try something? Have a look:
ADDICTED CONTRASTED MESH BRIEF ROYAL BLUE
ADDICTED MESH BOXER PUSH UP YELLOW
2XIST RUGBY MESH NO SHOW BRIEF COBALT
ADDICTED COMBI MESH BOTTON JOCKSTRAP HEATHER GREY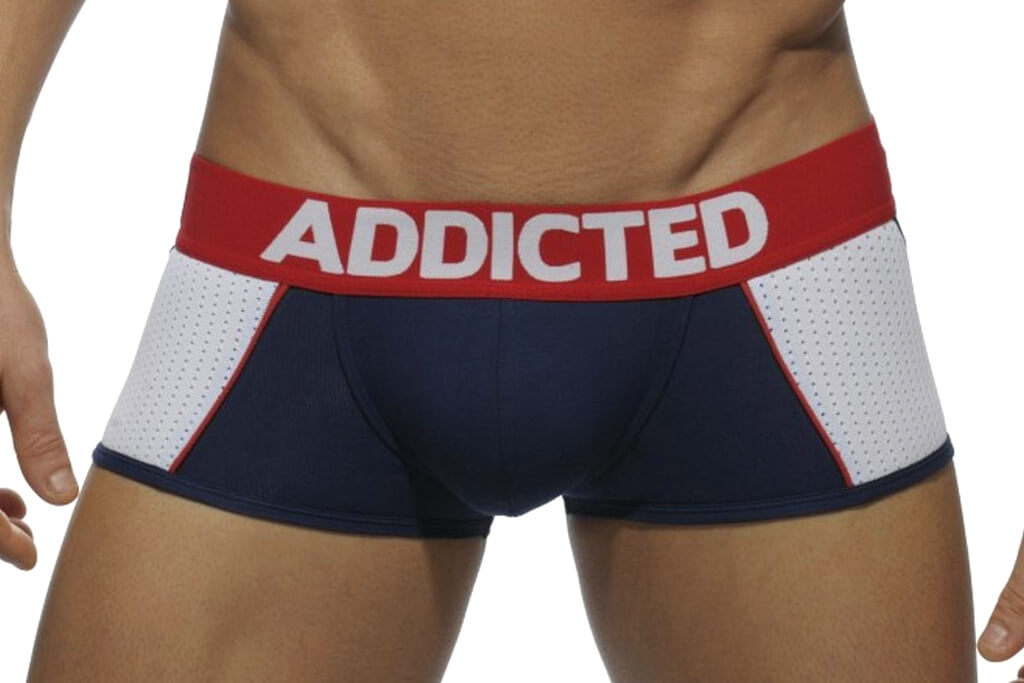 ADDICTED MESH JOCK PUSH-UP RED