1. Let The Rooms Stay Messy
You are so accustomed to cleaning up that even before Christmas celebrations can properly end, you already feel the urge to start tidying everything. Sounds familiar, right? How about you try the complete opposite this year! Sometimes there is beauty in the mess, and it is probably the only time in the entire year when your floor is filled with wrapping paper, ribbons and a pile of opened gift boxes. Let these plates and wine glasses stay there for a little longer. Even if it's just for a day. They can wait but your wellbeing may not.
2. Cancel Plans & Forget Schedules
While planning and time management are important for a functioning and balanced professional life, it might be useful to completely let all of that go for the holidays. Keep in mind, this applies to more than just work emails and appointments. Suddenly all your distant relatives, childhood friends and high school frenemies feel entitled to catch up, but remember – you do not owe anything to anyone. There are 365 days in a year, they can always have that kiki with you later. Take time for yourself to recharge and restore. Trust me, it won't make you a bad person.
3. Order Takeaway
Your holidays probably already included plenty of cooking and preparing. Once the post-holiday hangover kicks in, treat yourself to a meal and drinks that are delivered to your door. Eat whatever, whenever, wherever (sing in Shakira) and watch a silly film or binge your comfort show.
4. Take Care Of Your Body
Quite literally. Relax yourself with a long bath or hot shower, and anoint your soul by treating your skin with quality products. With our Holiday Rehab Pack, you will receive 4 relaxing products and 2 pairs of designer underwear – and ensure a smooth and glowing skin all over your body, from face to buttocks.
PS! Members get a -40% discount!
What a time to be alive!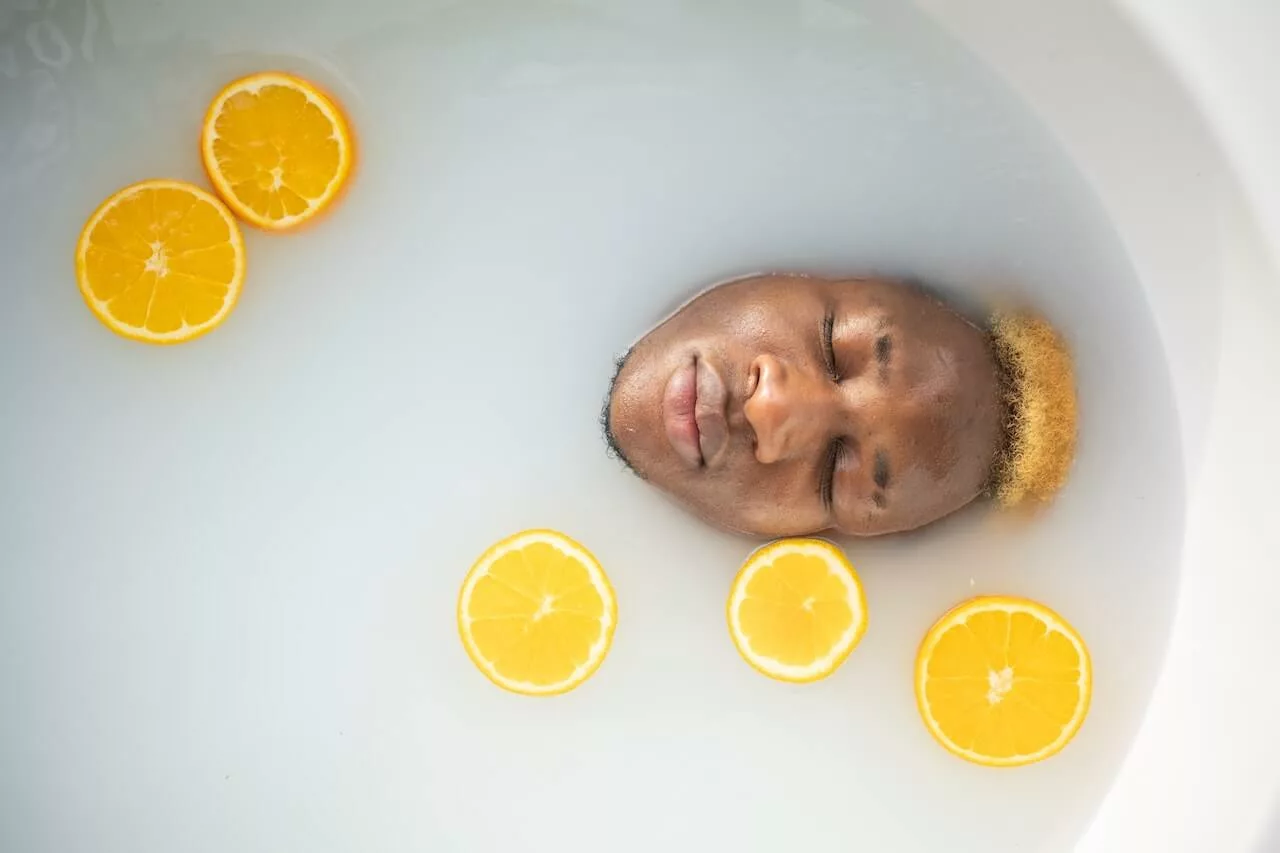 5. Take A Mental Health Walk
For those of us living in the Northern Hemisphere, it is the darkest time of year and normally, we do not find much time for ourselves when there's daylight. Now that your schedules are empty and forgotten about, take the most of the little amount of daylight that is available. Go discover new hiking trails or take a walk in your favorite park. Stop by at a coffee shop for a hot drink to keep you warm. And even if you're living where it's currently the summer season – going for a walk is never a bad idea! And while you're at it, make sure you sissy that walk!
6. Listen To Your Favorite Music
Sometimes, nothing is more comforting and calming than listening to some of your favorite songs by the most fabulous of artists. As we know, songs that hold nostalgic value for us, make us feel safe and relaxed. Whether it is disco classics, bubblegum pop, emo rock or power ballads – your kitchen or living room (or bathroom floor when it's Adele) can totally become your dancefloor. If you're unsure where to start, you can always stream our Spotify playlist that includes both the hottest new queer music, as well as classic gay anthems from all eras.
7. Find Out What Relaxes You
Let's be real. We could give you an endless list of recommendations but the truth is – no one can tell YOU how to relax. If cleaning everything instantly or cooking even more is your way of staying rested, then you should do just that. Simply make sure you take care of your body and your soul to face the next circle around the Sun with the greatest possible amount of energy.