Starting with the bold 80s trend of accessories that make you stand out in a crowd is back, in the form of neon and bright coloured underwear. This trend as a massive f*** you to traditional underwear, showing confidence, character and a zest for life.
Putting on a pair of these in the morning is like coffee for your groin and your spirit. You'll feel awake, centre-stage and fabulous. And if you're ever going to an underwear party, you'll be an instant hit.
Yellow and orange are especially popular colours this season. Maybe orange is the new black?
ADDICTED COCKRING (removable) + PUSH UP = RING UP NEON MESH TRUNK YELLOW
ADDICTED COCKRING (removable) + PUSH UP = RING UP NEON MESH JOCK ORANGE
Men's Flag Underwear
If ever you get an opportunity to try flag-themed underwear, would you want to try them? What about Germany?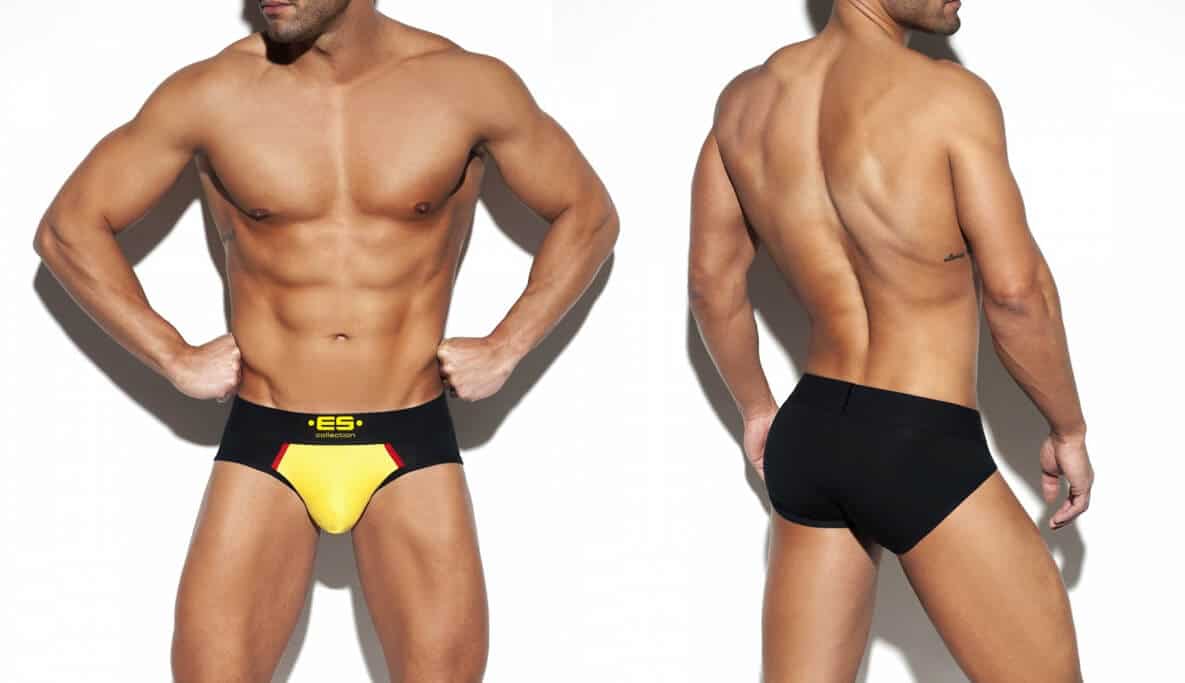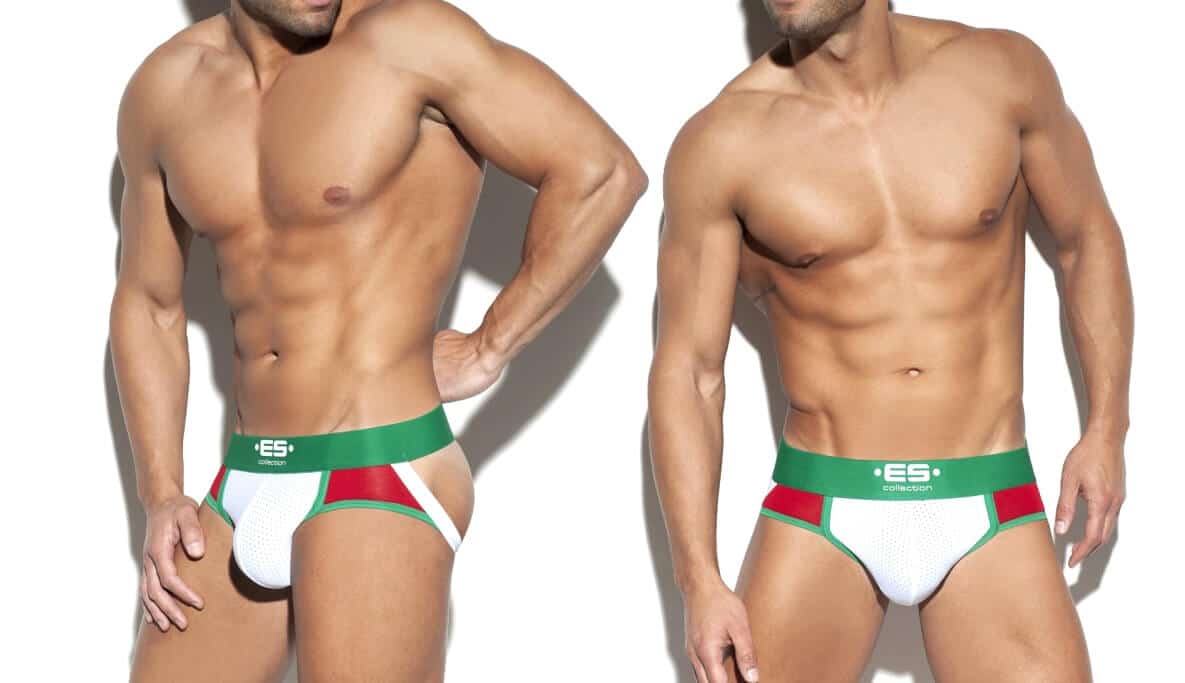 Plain white boxers
Here's a trend that's in total contrast to most of the other one's this season – it's the plain white boxer.
You've seen everyone from David Beckham to Justin Bieber wearing them, so wherever you are on the Daddy to Twink spectrum, this classic look is definitely one for 2021.
White boxers are a nod to the high days of Calvin Klein in the 90s, but these days we've got more advanced fabrics and sexier cuts.
But whites need to be white, otherwise they just look gross.
Are you someone who's drawn to white undies? Find out what that says about your personality.
The best plain white boxers we've found this season are from ES Collection. They're made from high-quality fabric (95% Cotton & 5% spandex), designed to be comfortable all day long. Get yours here!
Or if you like more conservative style of underwear, then we sure that you'll love this black boxers and briefs from PUMP! from they last collection PLAY!
PUMP PLAY green sidecut briefs
All this fab undies you can find in our store, or you can subscribe and we'll surprise you every month.