David Beckham's Bodywear adverts
Oh, David Beckham. We love his H&M bodywear ads because they reminded the world that Beckham, now a DILF, definitely still has his sex appeal, good looks and X factor. There are a great variety of shots in this campaign, some in underwear and some in sleepwear or loungewear. We especially love these as we can imagine snuggling up to Becks while watching Downton Abbey or something, under a blanket.
Freddie Ljungberg for Calvin Klein
This gorgeous Swede was an underwear model for Calvin Klein until 2007. He was one of Arsenal football club's most prolific players, and he now coaches the U23 team. Ljungberg wasn't sure about doing the ads – he was a professional football player first and foremost and was uncomfortable with the idea at first. We're glad he changed his mind!
The pictures of Ljungberg in his undies against a blood red background were up on our walls at University. Don't try to guess our age. We love them because this guy didn't look like a 'regular' model. He had a rough edge and just oozed Scandi masculinity. Argh, don't get us started…
Andrew Christian's boys on Ru Paul's Drag Race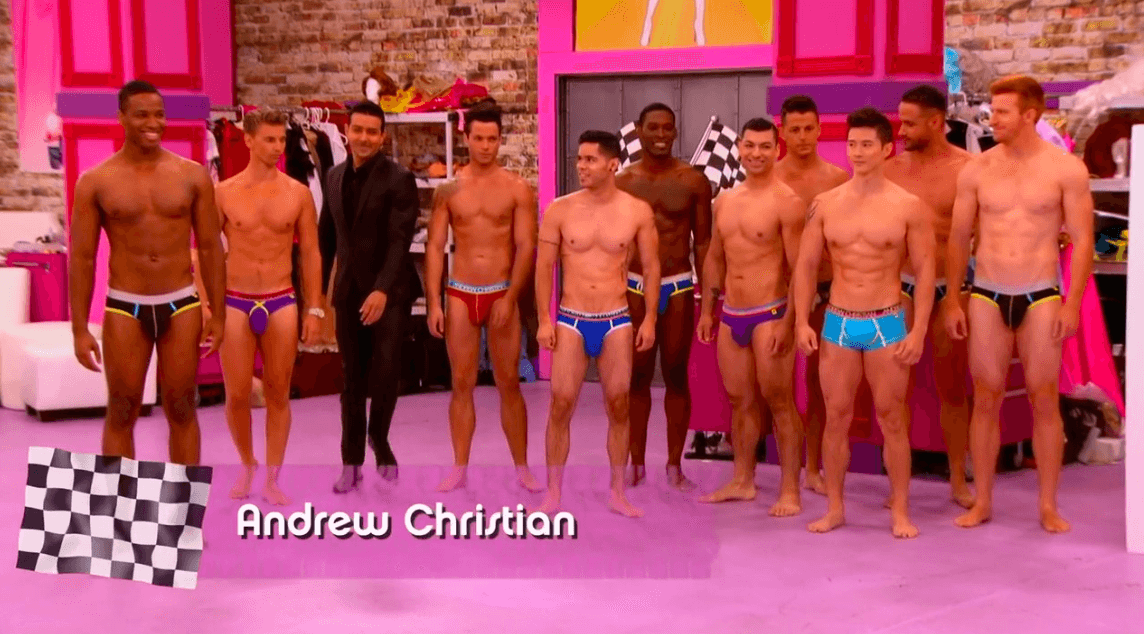 An ingenious use of TV air time, the designer and his boys were included on Ru Paul's Drag Race Season 8, as a mini-challenge. We love this clever marketing trick.
The queens had to guess who was top / bottom / versatile out of the models. Hilarious, sexy and a great way to see a wide range of Andrew Christian underwear 'in the flesh.' You may be lucky enough to get a pair of these undies in one of your packs.
You can probably find the episode on Netflix if you really want to check it out.
aussieBum's sponsorship of the Gay Rugby World Cup
This fabulous Australian brand (another one of our partner brands), sponsored the Bingham Cup, also known as the Gay Rugby World Cup, in 2014. The tournament was established in the memory of Mark Bingham, an out gay rugby player who died on board United Airlines Flight 93 during the September 11th attacks.
It's a fantastic sporting and social event with gay men from all over the world coming together to play rugby. Where better than to advertise some sexy underwear? Now all we can think about is rugby players and aussieBums.
We actually got them in our Gay Packs selection + a lot more, so you might want to get on board already this month!
Justin Bieber for Calvin Klein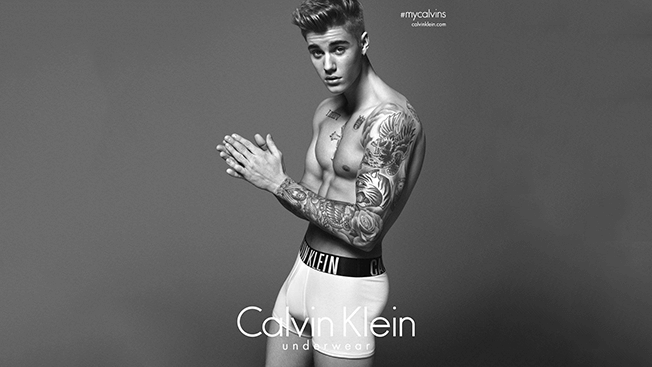 This campaign got a lot of negative press for photoshopping, but we love it all the same. It's Bieber's 'coming of age' moment, when he stopped being a tween popstar pinup and became a definitive twunk.