If you are prone to blackheads, exfoliating can prevent dead skin cells and oil from becoming trapped in your pores and more blackheads from forming. Blackhead masks work by exposing the blackhead to ingredients that dissolve them while the mask is applied and with continued use, blackheads can improve, and ultimately be prevented in the future.
What are blackheads?
Before we dive into how to get rid of blackheads, let's clear the air on what a blackhead exactly is first.
Blackheads are also referred to as closed comedones. They appear as small bumps on the skin and are due to clogged hair follicles. The skin around the bump (comedone) formed from a blackhead is open not closed therefore allowing air to get into the pore. When air combines with bacteria, sebum, and dirt, it turns black.
There are an array of causes for blackheads. There are many forms of acne – however, the main cause of acne is overproduction of sebum and clogged pores. You should know that acne is not selective and anyone can get it, and some are genetically predisposed.
Can blackheads be treated at home?
Here's some good news if you have blackheads – all forms of acne are treatable. However, some take longer to treat than others, so if you don't see improvement in your skin at the first go of your new skincare routine, don't feel defeated! All it takes is the right concoction of skincare to help your skin.
But, how do we actually create a skincare routine targeted at blackheads? Here we suggest starting with the basics: your face washing routine.
Use a cleanser and lukewarm water to wash your face. If you are acne-prone, select a gel-based cleanser, which is best for this skin type to get your skin nice and clean.
But we're not done at just cleansing, of course. After cleansing we recommend you to use the Blackhead Removing Mask from Grace & Stella on a weekly basis.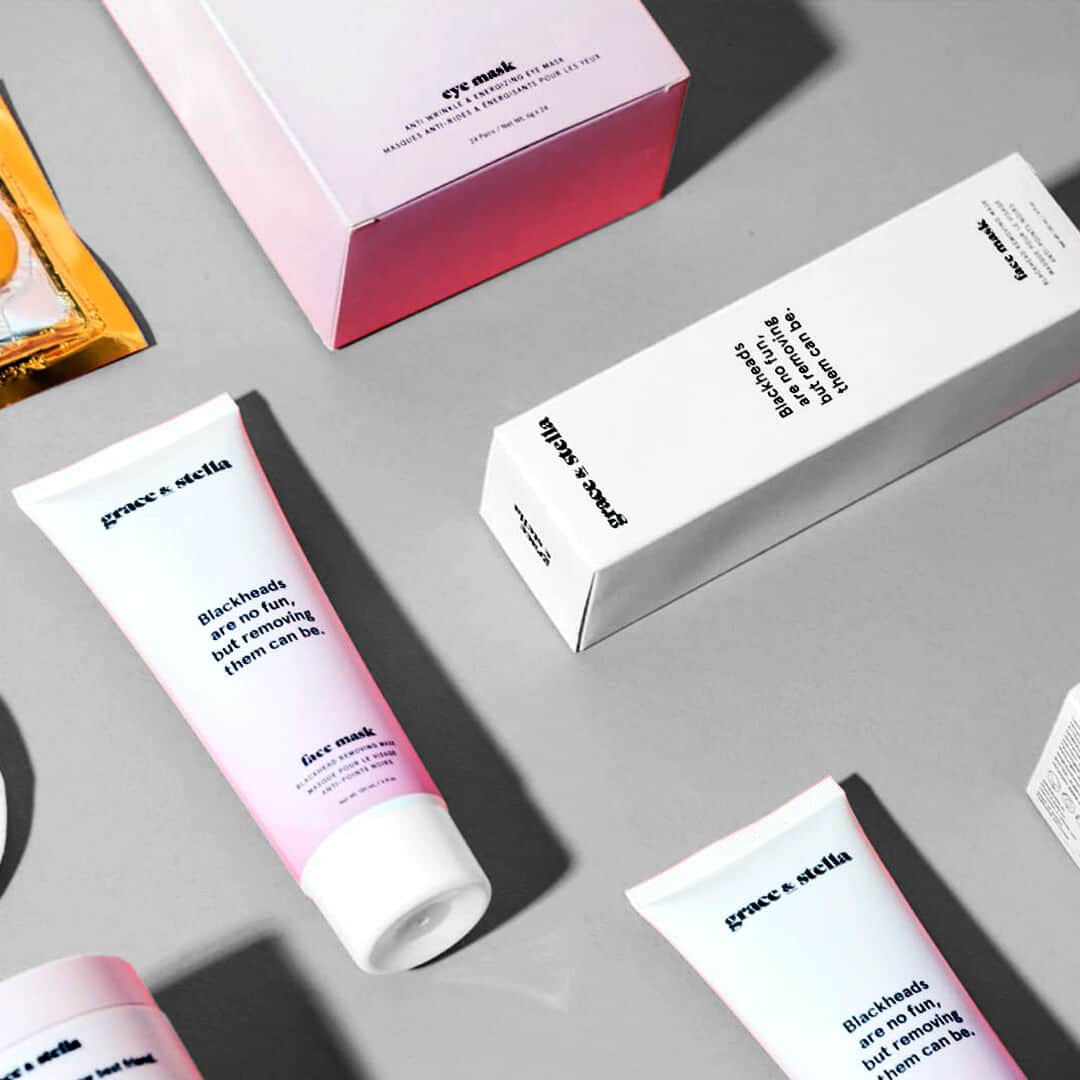 This product is very ease to use:
Apply an opaque layer of mask to face, avoiding eye area.
Let dry for about 15 minutes.
Start slowly peeling off the mask from the outer edges until completely removed.
Rinse any excess product and follow up with moisturiser.
We have a great news, this month in the Out'n'Proud Gay Pack you can get this mask. Don't miss your chance to try this product and sign up today!
Here you can find video how does black peel off mask works
If you want to take your blackhead-banishing skincare routine up a notch, try to use this Face Mask from Grace & Stella. Hope this will really give your complexion a much-needed refresh!