The first type of underpant was the loincloth worn by ancient Egyptians. Known as a schenti, it was made from woven materials, commonly cotton and flax, kept in place with a belt. The lower classes and slaves were almost naked, so technically this loincloth was often "outerwear".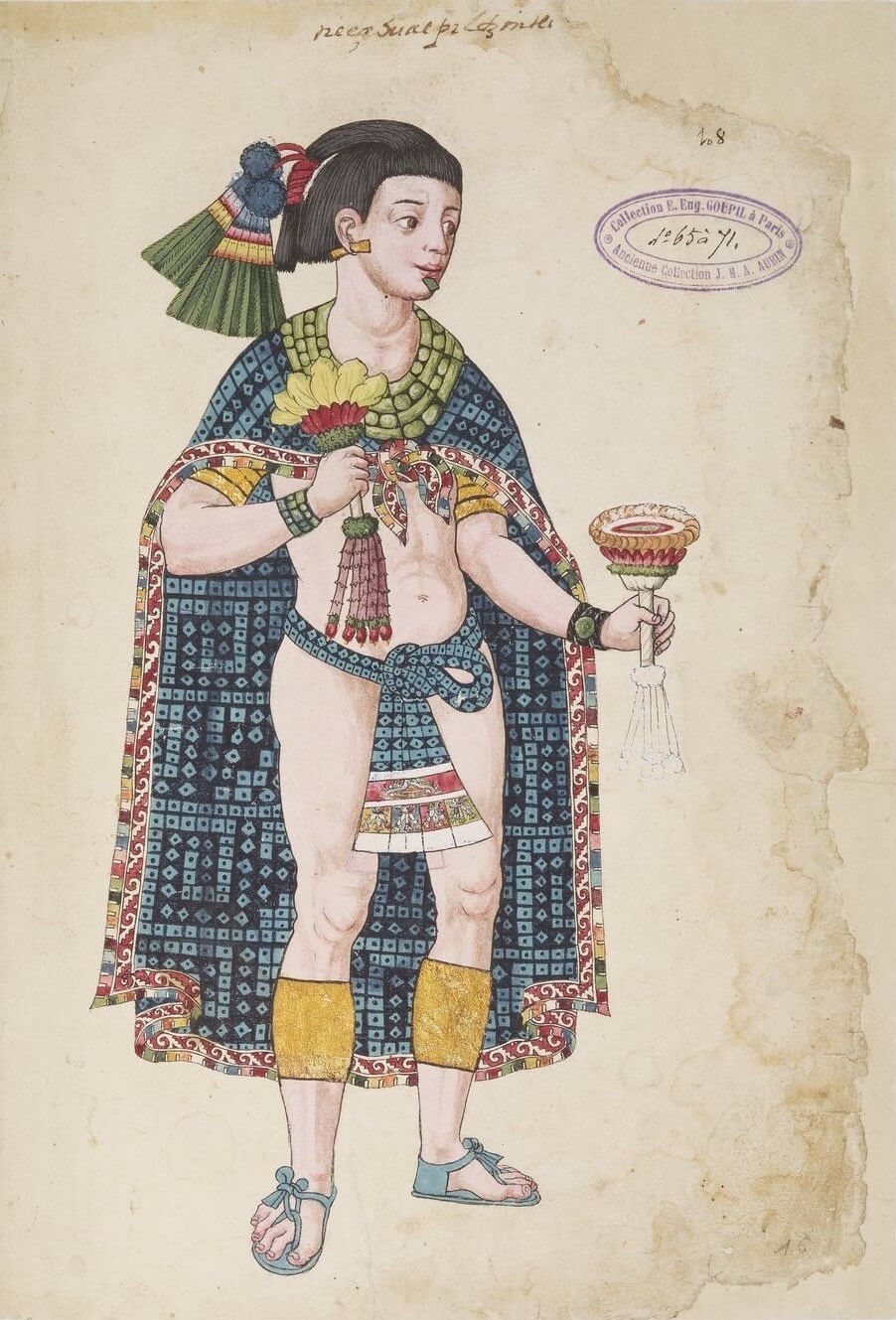 In Europe, during the Middle Ages (500-1500AD), underwear consisted of a shirt made of fine linen or cotton for both men and women.
A form of underpant returned during the 15th and 16th centuries, when men's leg-hose were split in two. To provide extra protection for the male private parts, a padded codpiece was added. The codpiece also served as a symbol of sexual energy, designed to enhance rather than conceal the genital area. We believe it's stayed the same ever since and have to say we don't mind…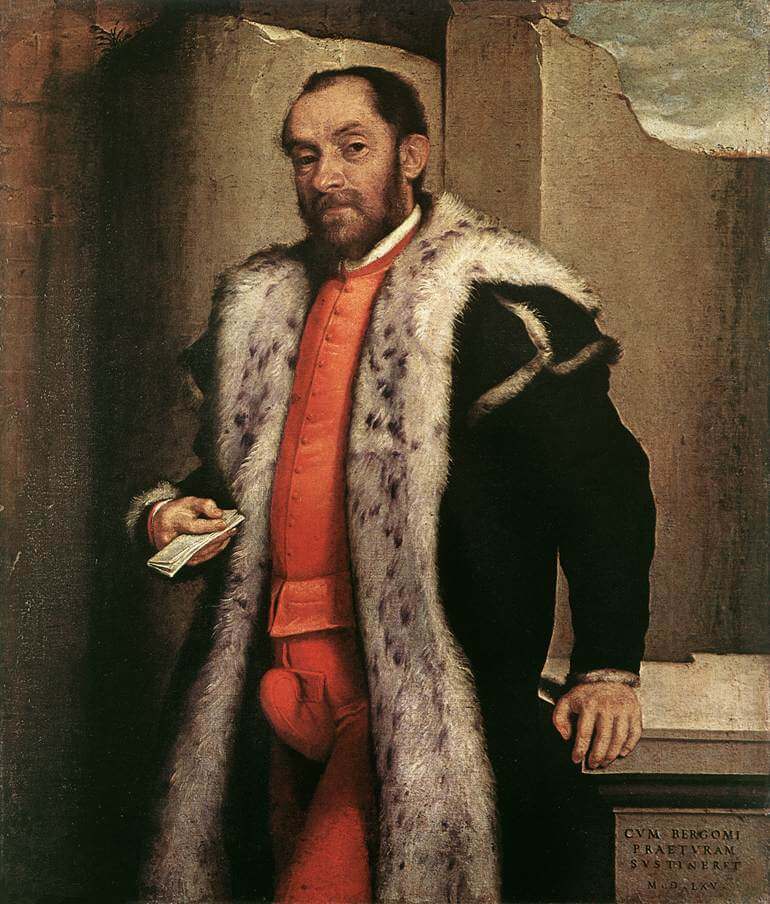 In the early to mid 19th century, both men and women wore drawers with separate legs – a loose type of knee-length trousers suspended from the waist. This simple style of underpant made relieving oneself more manageable, especially if several layers of petticoats or breeches were worn.
Also in the 19th century, the popularity of long-legged trousers for men led to a change in men's underpants, with hose (long johns) extending to the ankle. These were made of silk for the wealthy and flannel, or later wool, for the masses.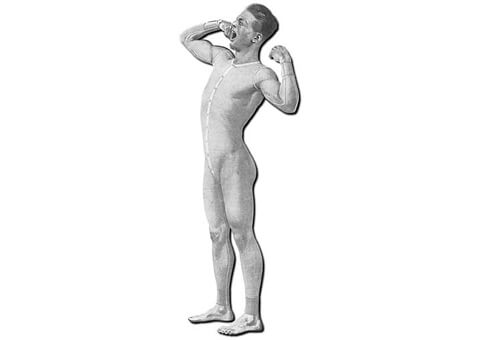 Time for Y-fronts!
Before boxers or briefs, men wore tight-fitting flannel drawers or head-to-toe union suits, with button up fronts and rear flaps, known as "access hatches," "drop seats," or "fireman's flaps."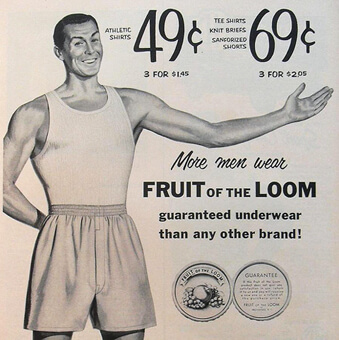 In 1925, Jacob Golomb, founder of Everlast, designed elastic-waist trunks to replace the leather-belted trunks then worn by boxers. These trunks, now known as "boxer trunks", immediately became famous, but were later eclipsed by the popular Jockey-style briefs beginning in the late 1930s.
In 1935, Coopers launched a new kind of undergarment, based on the sportsman's jockstrap. It gave 'masculine support' and was made from soft cotton that required no ironing.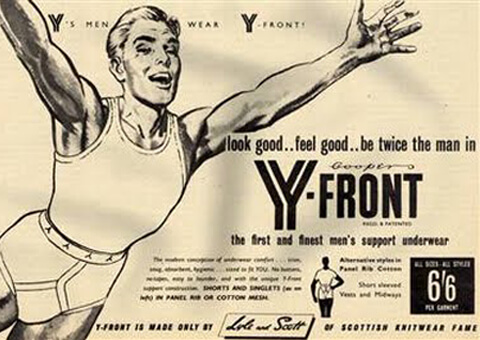 Coopers called them the jockey brief and the term Y-front was universally adopted when he added the crucial Y-shaped opening, which gave additional support while allowing access whenever nature called.
Both boxer shorts and Y-fronts were issued to servicemen in the Second World War, usually in muted tones so that a flash of white wouldn't alert the enemy to their presence. The battle between boxer shorts and Y-fronts has raged ever since, with the fertility implications of support versus freedom being the touted issue.
It gets better
Shorter, crotch-length underpants or trunks for men appeared after 1945. In 1959, a new manmade elastomeric fibre called Lycra was invented. Combined with cotton or nylon, it was strong, stretchable and recovered well. The result was more body-conscious underpants for men and women.
In the more permissive 1960s, underpants became briefer for both sexes and the Y-front was largely eliminated from men's undies. By the 1970s, underpants were virtually seamless.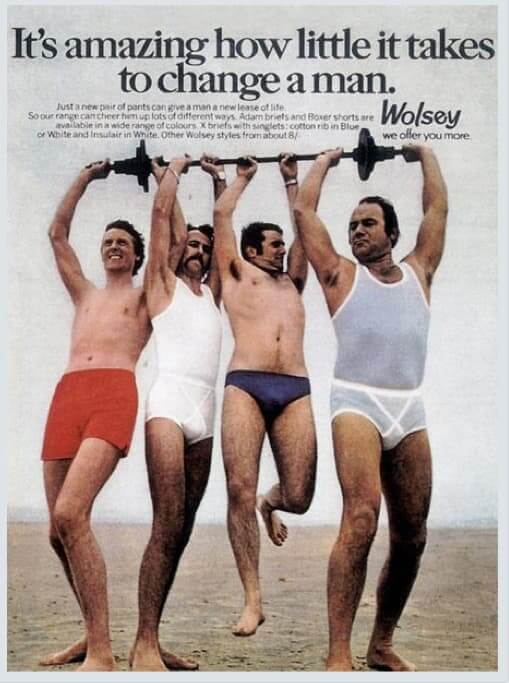 Ever since briefs have been rather popular in the gay community (for example they're the most popular type in our Gay Packs which you can get if you want fab underwear regularly!)
Undulating futures
With advancements in fibre technologies and knitting manufacturing, underpants today can be as unassuming as a pair of Aussie Bonds briefs, or high-tech with the inclusion of haptic communication.
For instance, Sydney-born, NY-based company Wearable-X has teamed with condom manufacturer Durex to create interactive underwear called Fundawear. Fundawear has a "vibrating touch" that can be transferred from anywhere in the world through a smartphone app. The underwear contains actuators (which are similar to the devices that make smart phones vibrate). Couples wearing it converse via the app, transferring sensations to each other's undergarments.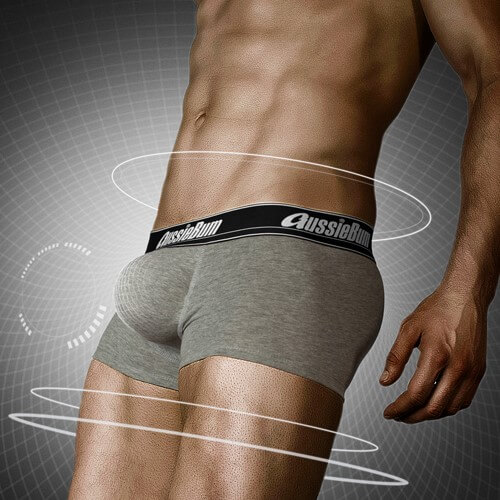 However, what has been rather popular in the past decade have been enhancements that would show off either the butt of the wearer or emphasise the packaging on the front side. Aussiebum and Andrew Christian have both been in the forefront of this. As Andrew Christian (the designer himself!) has said: "I don't think so because it's not like a pad or something. It's sort of similar to a woman and a pushup bra, enhancing what you already have."
The newest add-on have been jockstraps which have been popular among athletes for a long time but now have become a lot more widely used and bought. We should know – our subscribers get so many of these hot ones every month!
What is sure based on this bit of history is that we've not yet reached peak-undies yet and there's still a lot of innovation ahead. However, men's interest in fab underwear has been rising especially in the past decade when its growth has been faster than almost any other garment out there. Which is great as we love a man in a hot pair of undies!
If you want to know how good your underwear taste is then take our Underwear Taste test and find out!