World's #1 Gay Subscription Box
Treating yourself has never been easier.
Designer underwear + optional grooming & lifestyle products- All in discreet packaging.
Cancel or skip any time. 90-day worry-free underwear returns.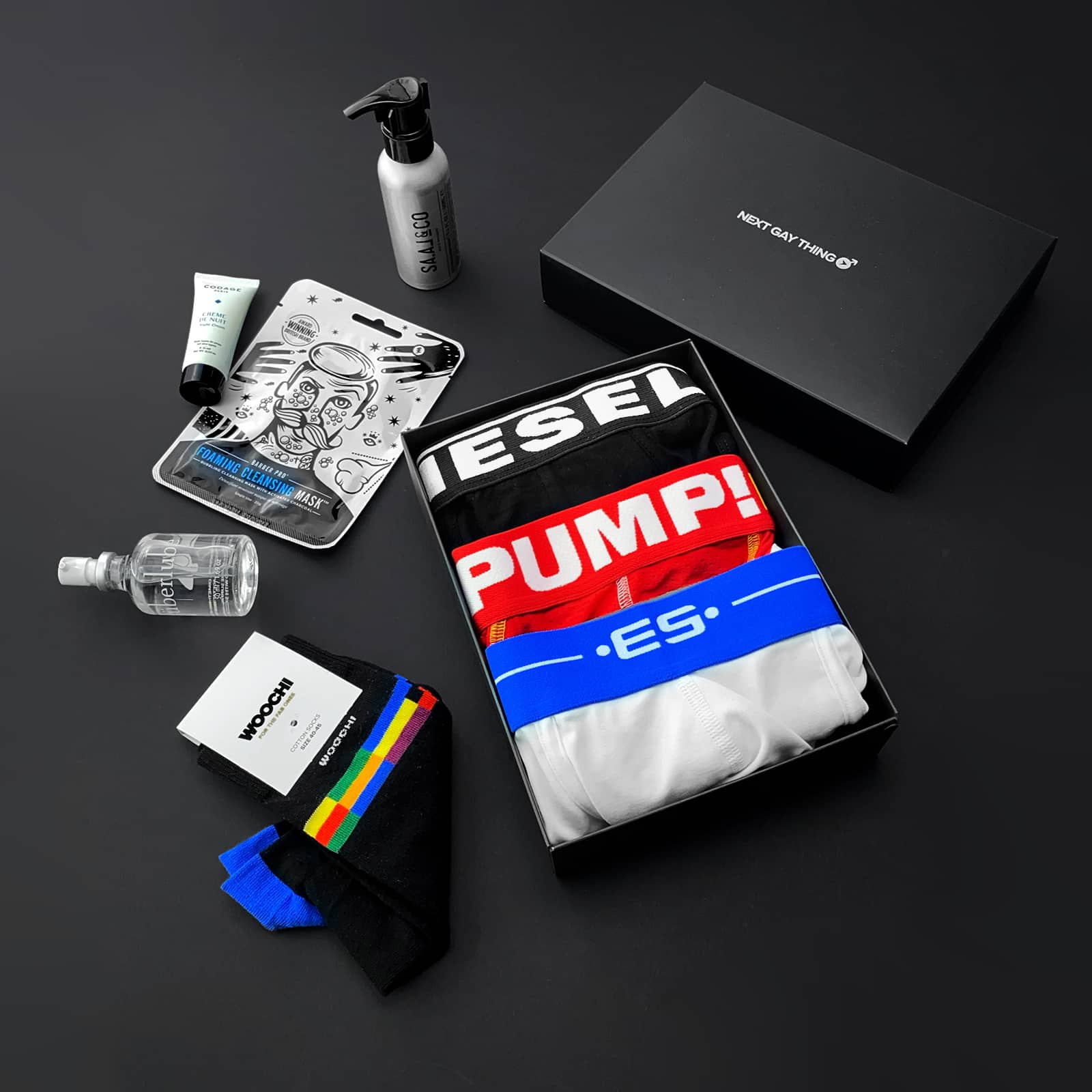 Beautiful designer underwear
You'll get a chance to wear some of the best underwear, curated according to your taste from brands like Marco Marco, Modus Vivendi, Addicted, PUMP, Andrew Christian, Diesel, aussieBum and others.
+ grooming & lifestyle products to discover
Additionally you can try and find some of the best grooming & lifestyle products out there. From face masks to body creams and even socks.
Choose how many pairs you'd like to get and fill in your Taste Profile.  The more pairs you get the more you save!
2. Choose your style & size
Place an order and you'll get the box filled with 4 premium products and designer underwear valued at over $140. 
3. Order & Enjoy the pack!
Treat yourself with some of the best designer underwear you've ever seen as well as grooming & lifestyle products.