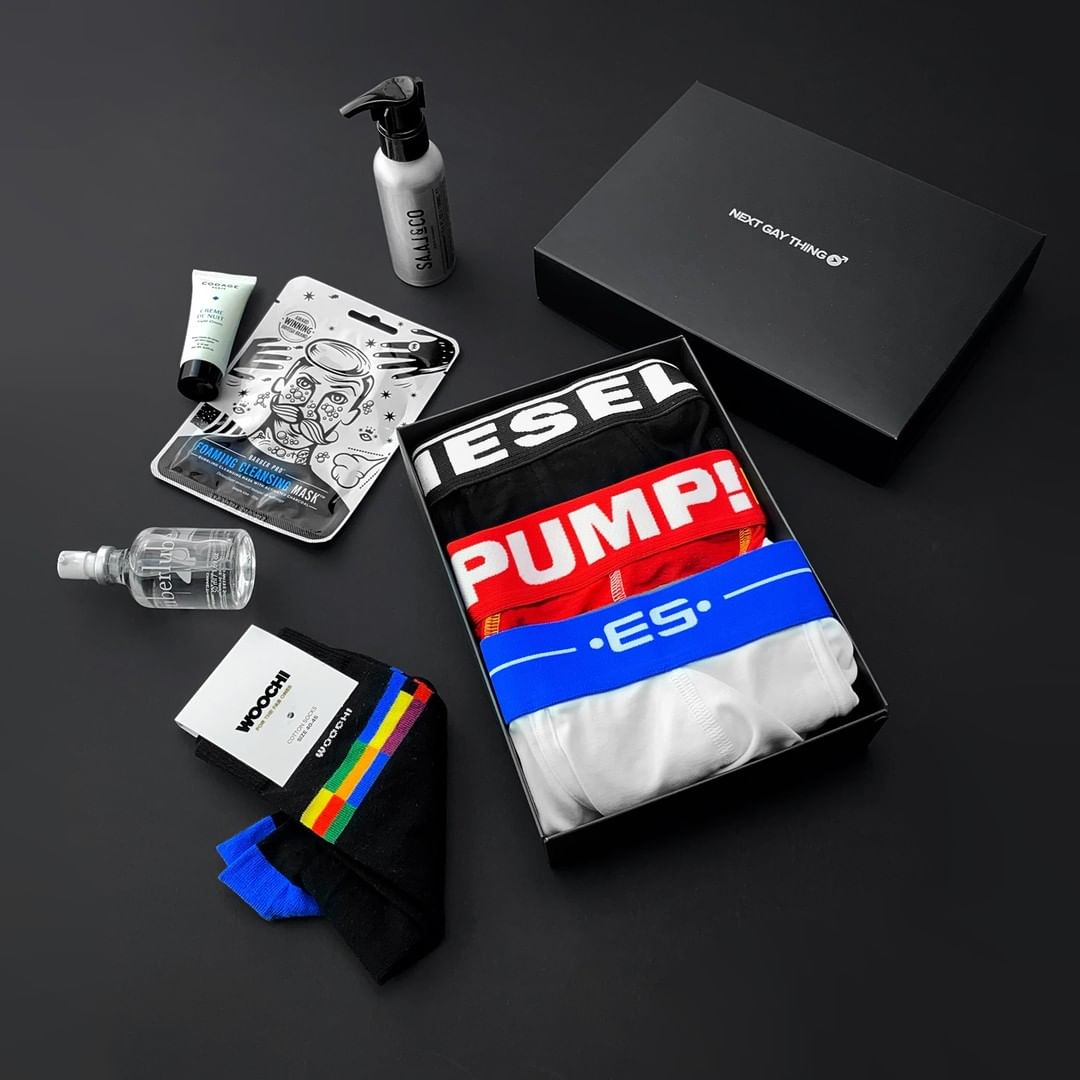 World's #1 Gay Subscription Box
Treating your gay-self has never been easier.
Beautiful designer underwear + optional grooming & lifestyle products in a box. 
Discreet packaging, cancel any time & 90-day underwear returns.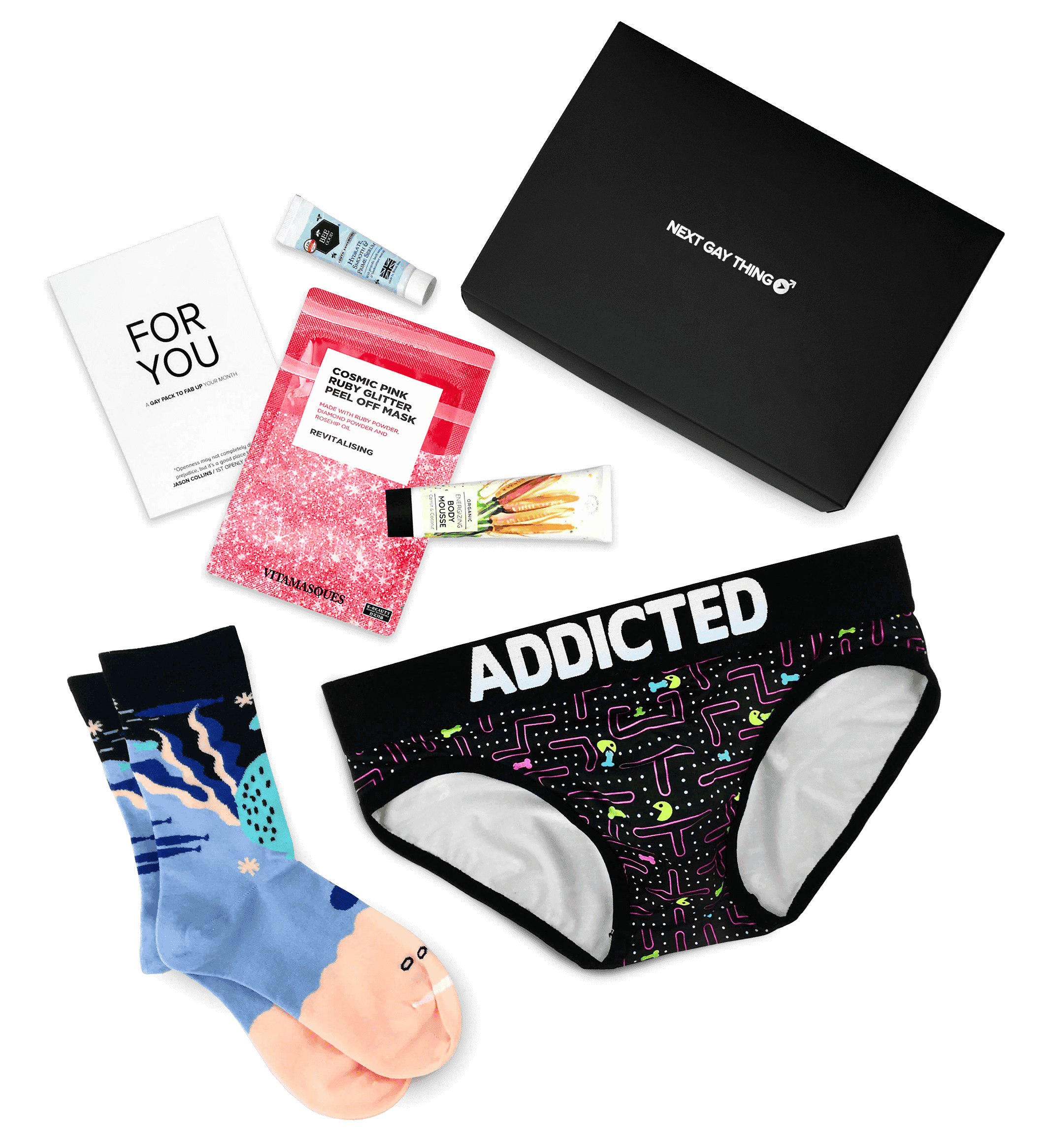 You can easily cancel, pause or skip a pack any time.
We think you'll love the underwear but in the rare case you don't, you can use our 90-day returns policy.
All packages are sent in discreet packaging – it's only your business where you get your monthly fab-fix!
Beautiful designer underwear
We curate more than 50 brands all over the world, so you don't have to – we'll find the best ones for you!
+ grooming & lifestyle products to discover
Additionally you can try and find some of the best grooming & lifestyle products out there. From face masks to body creams and even socks.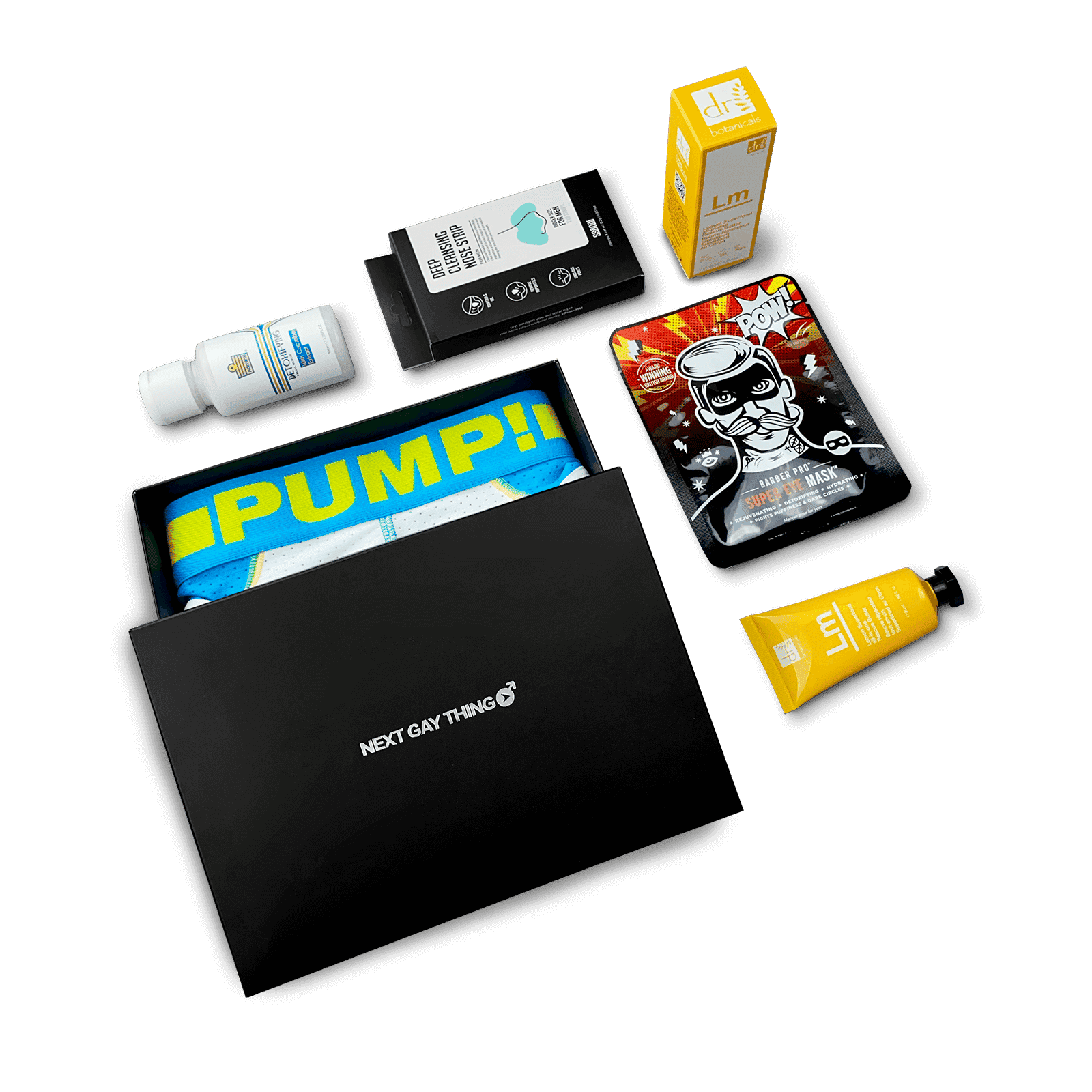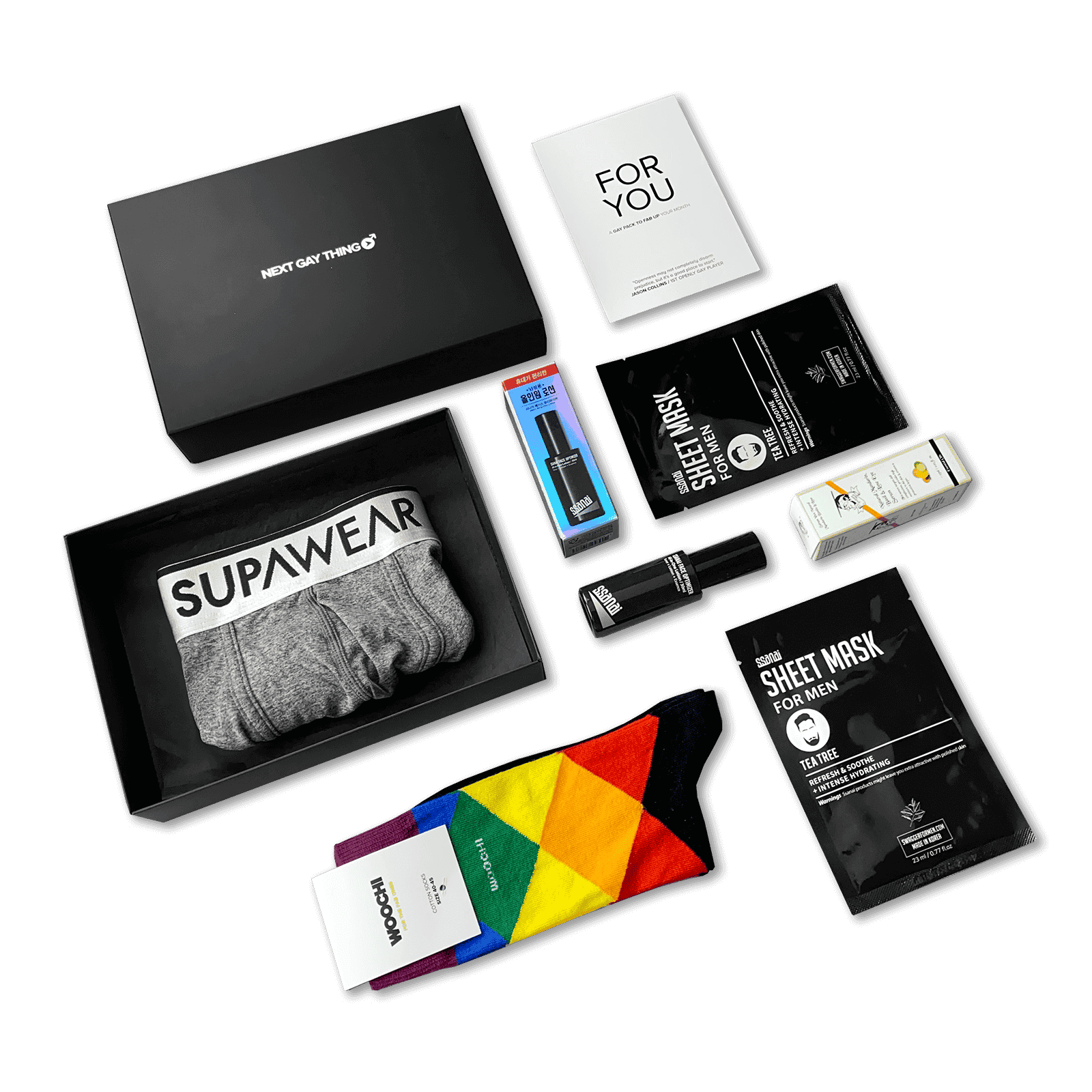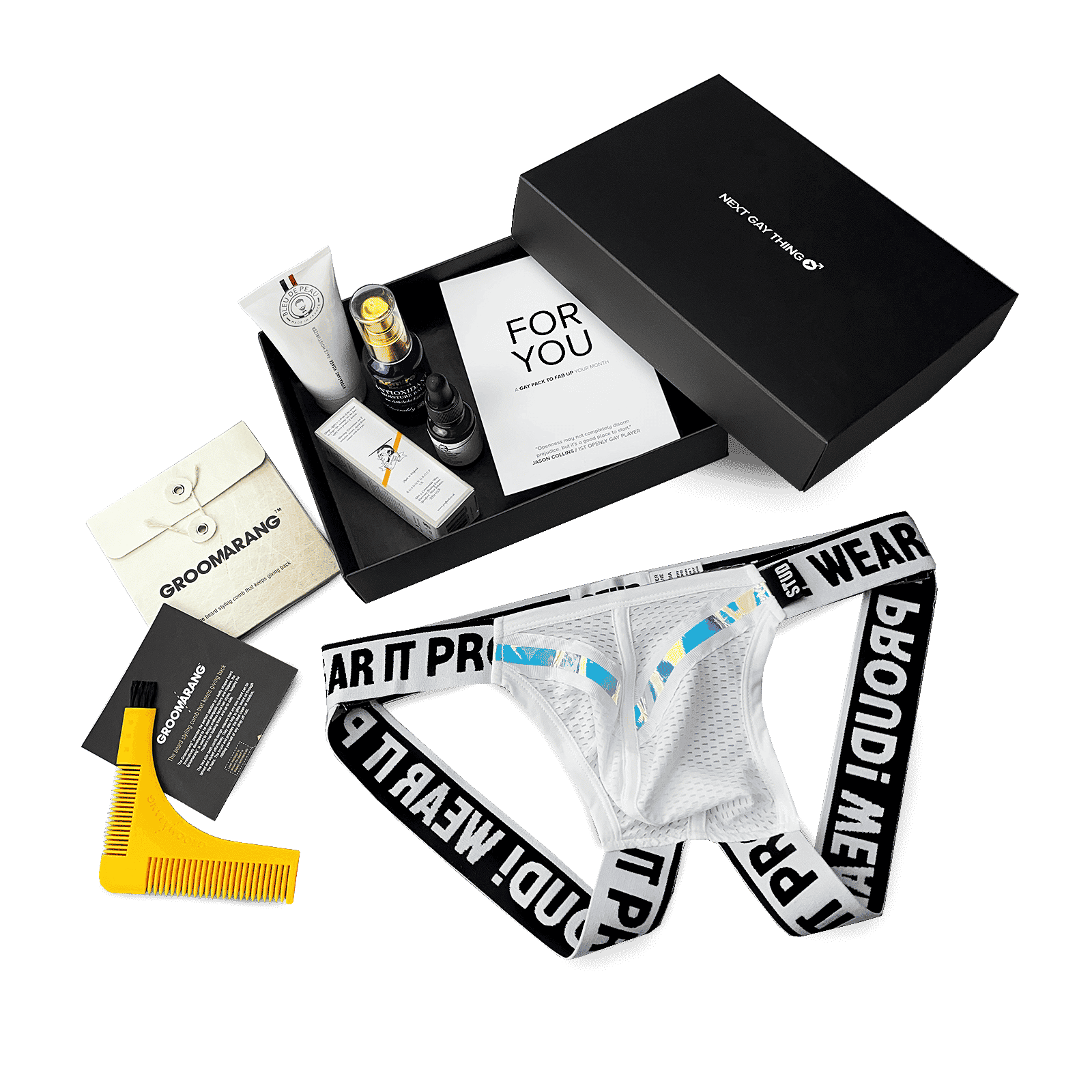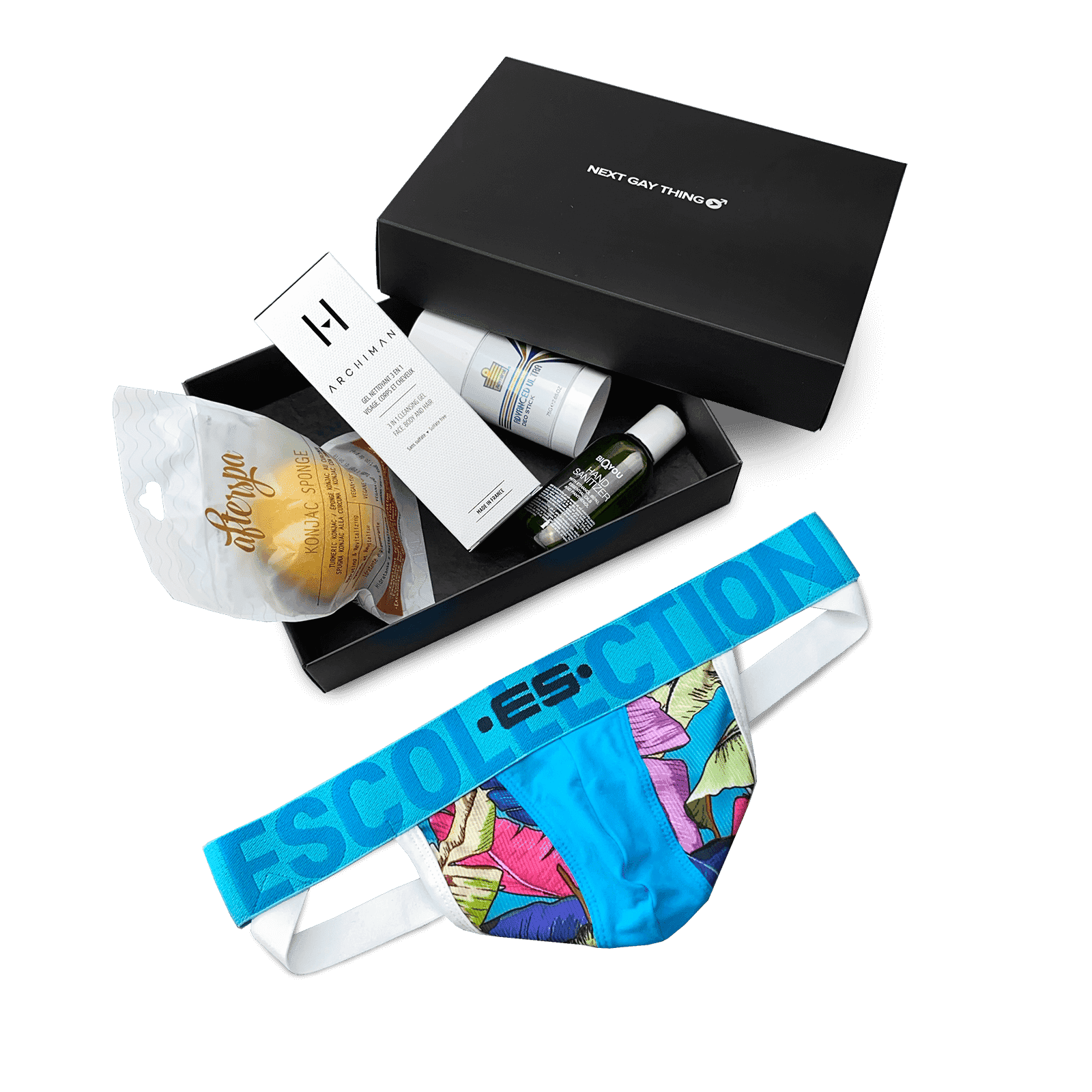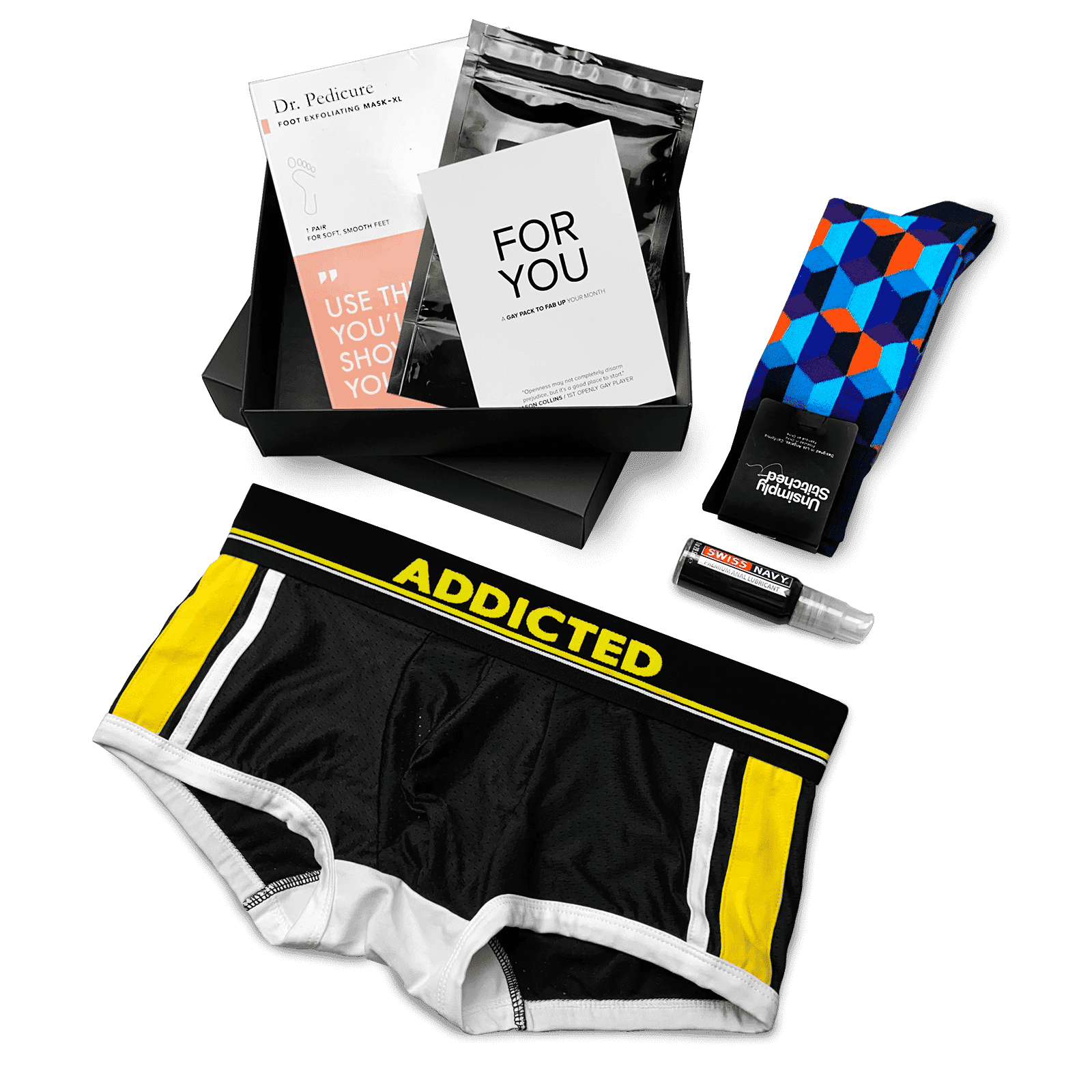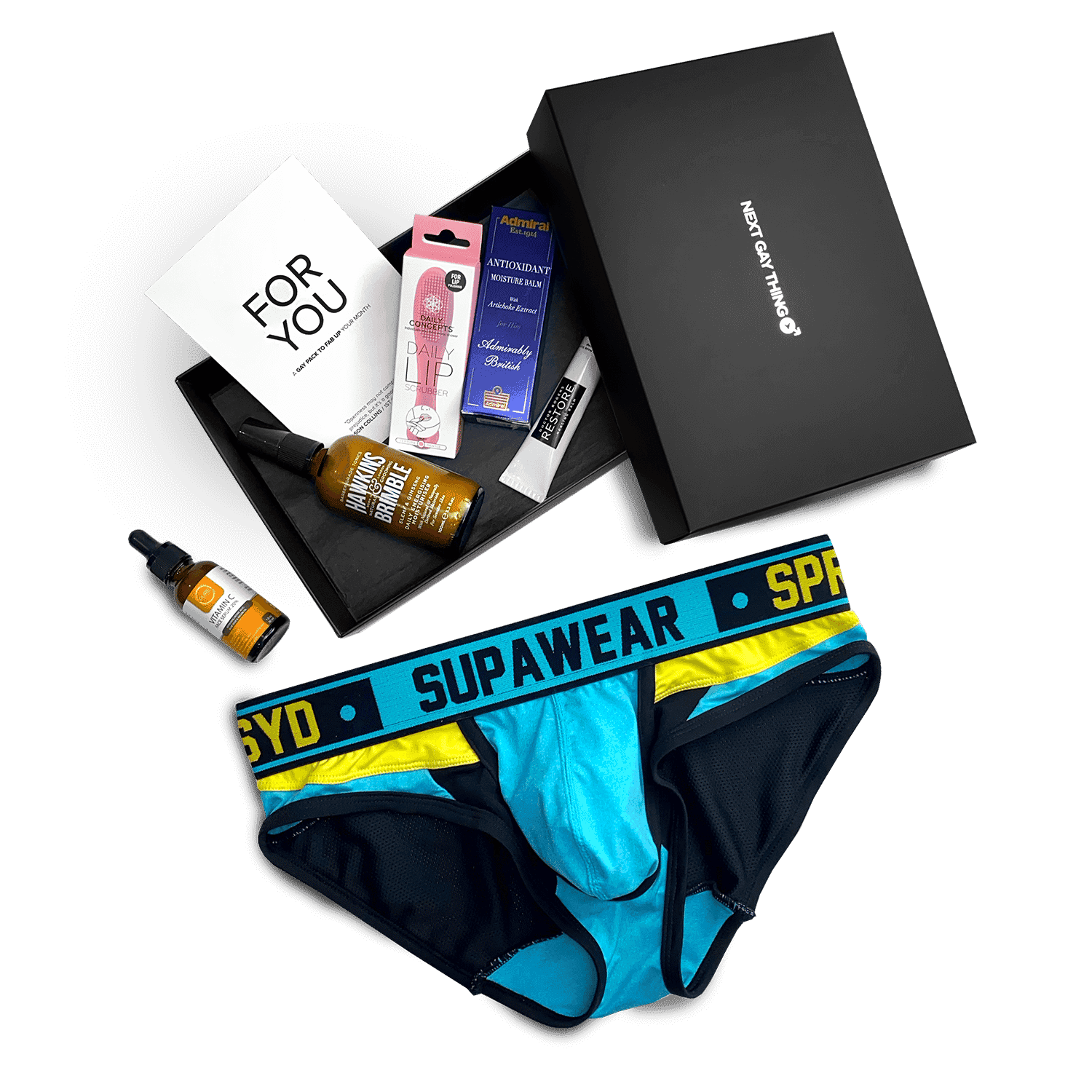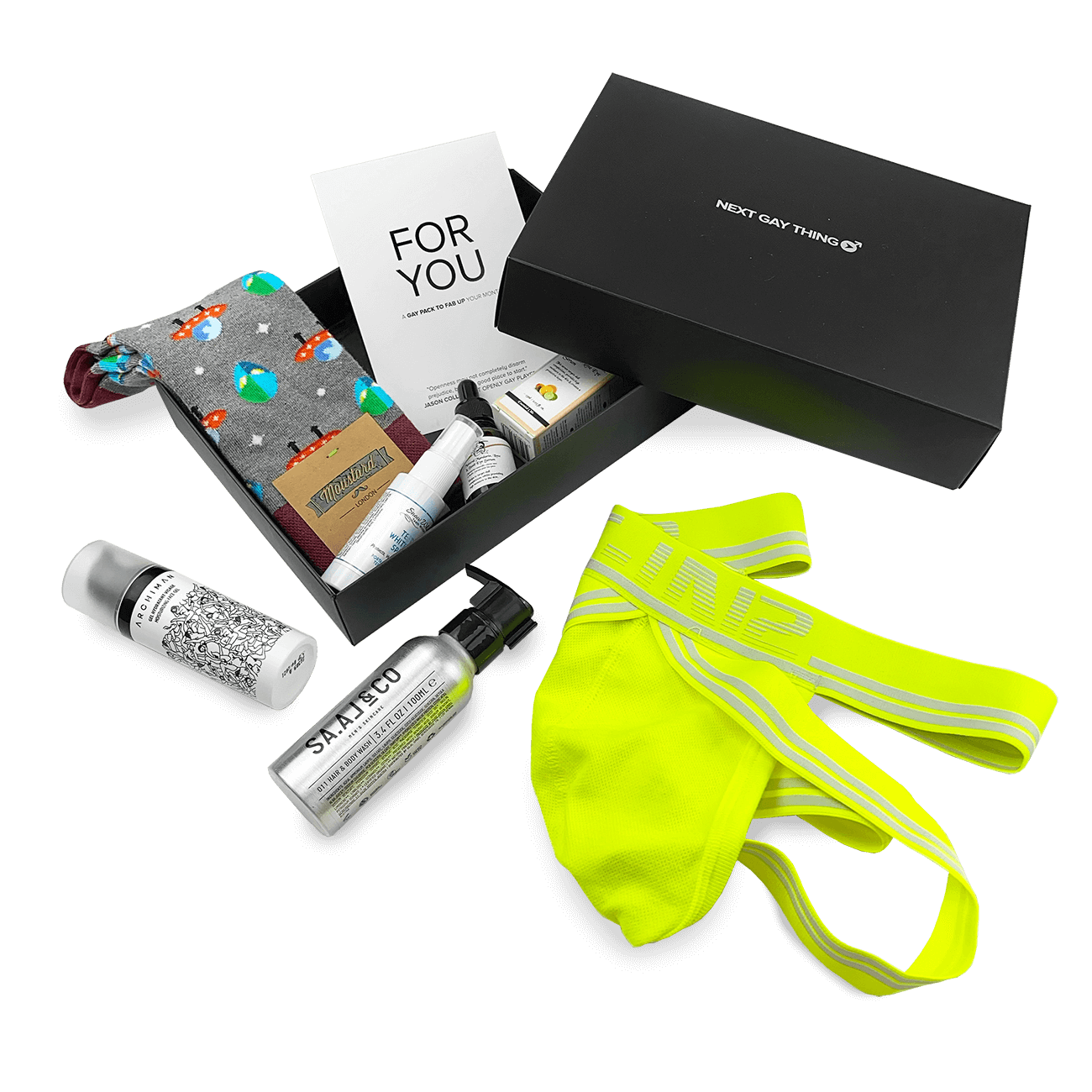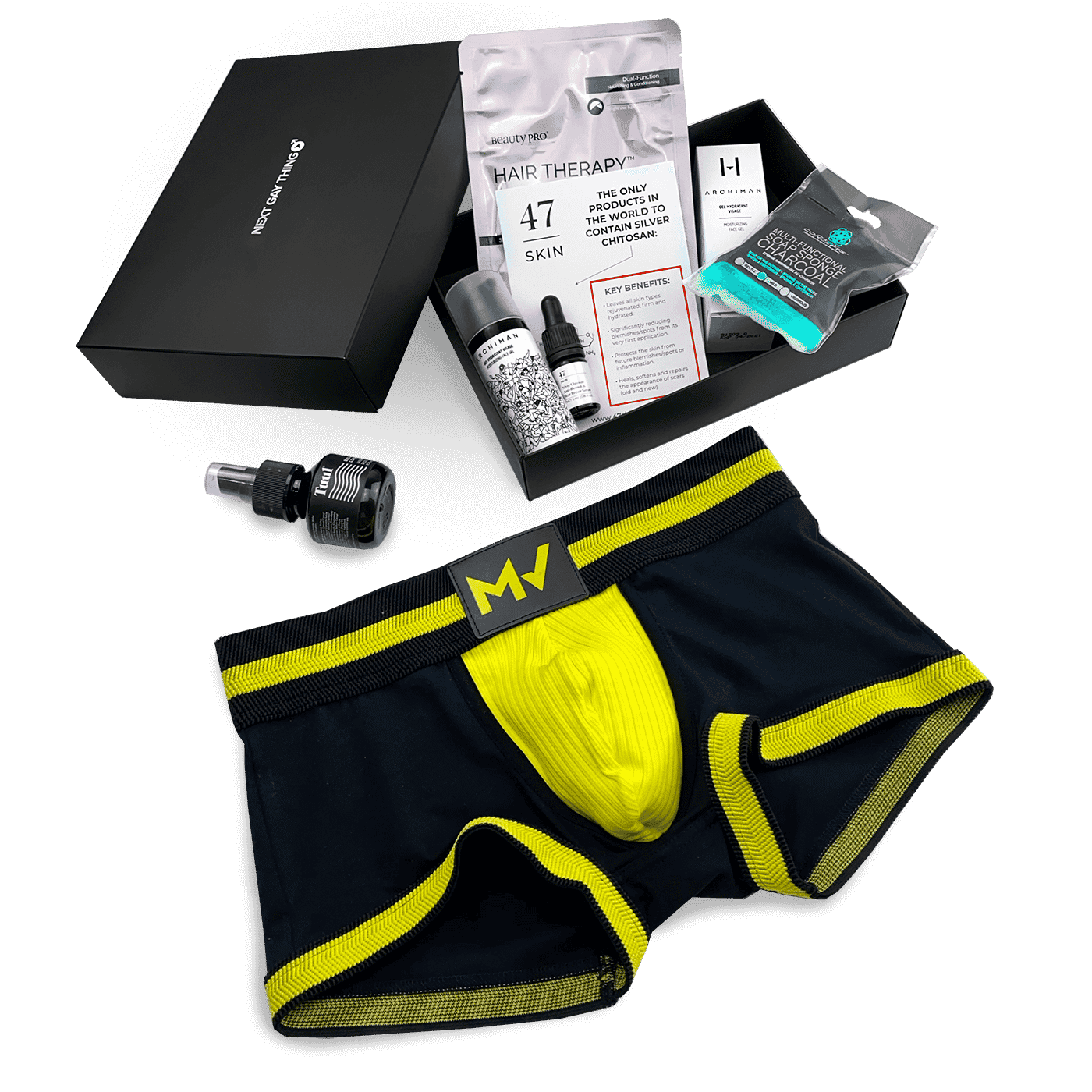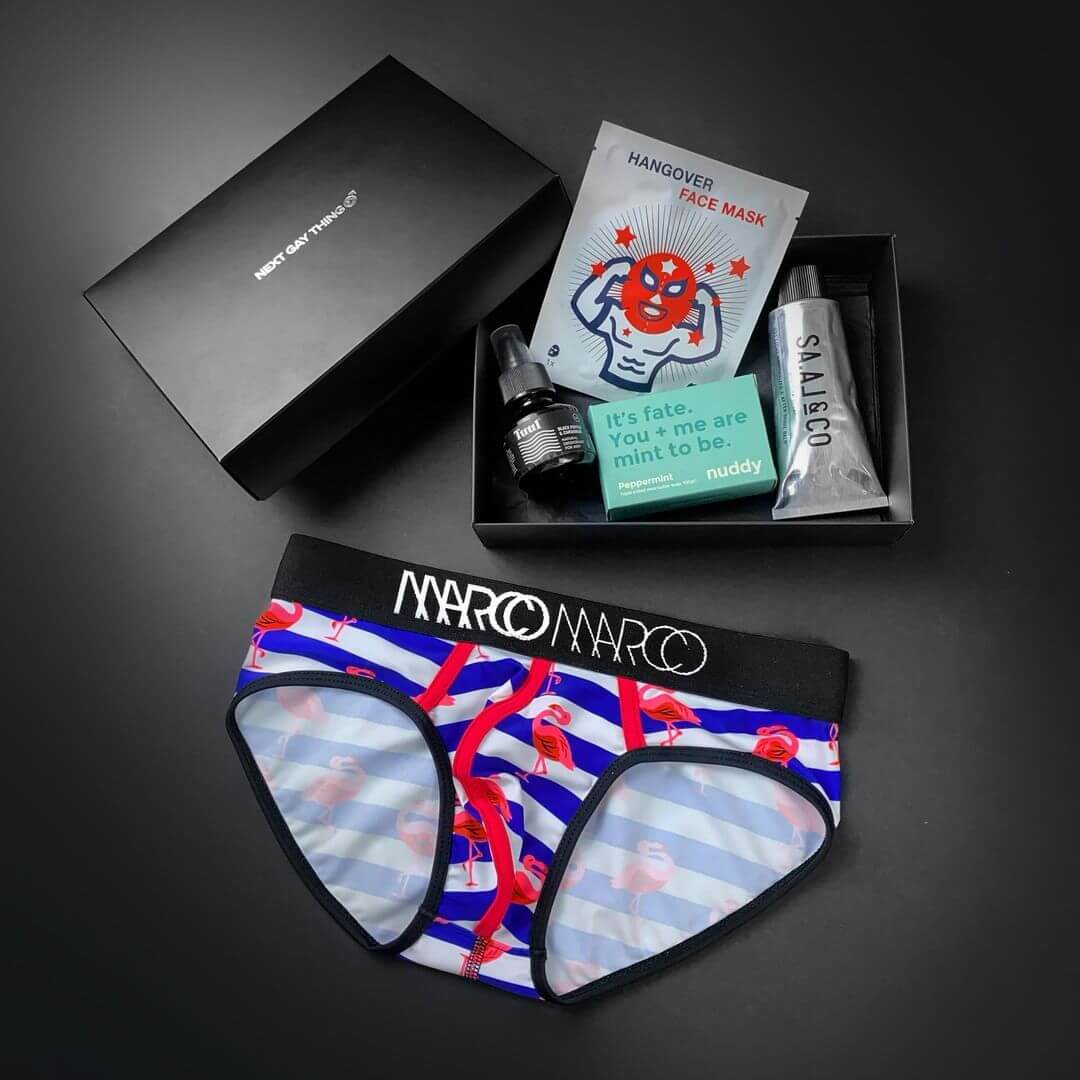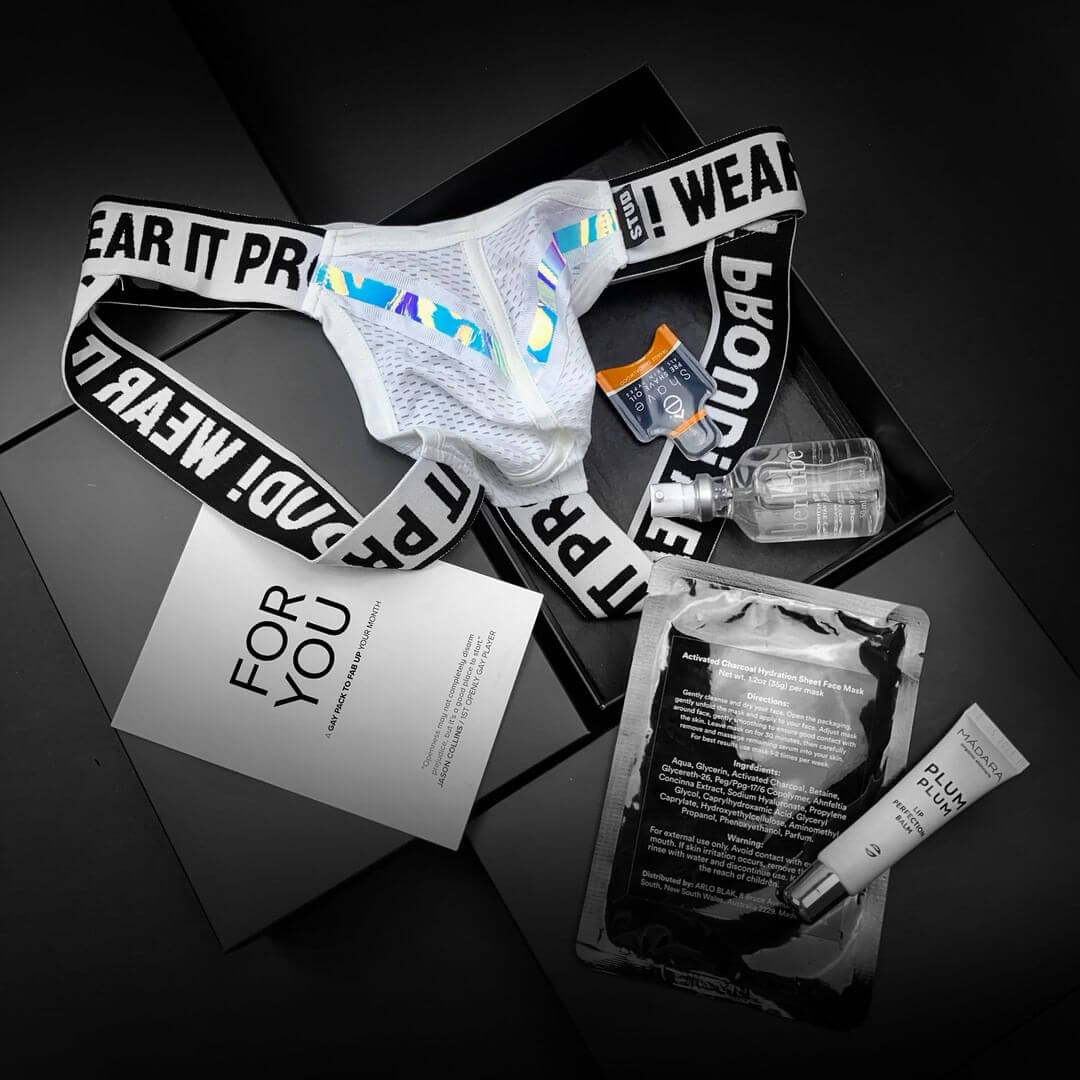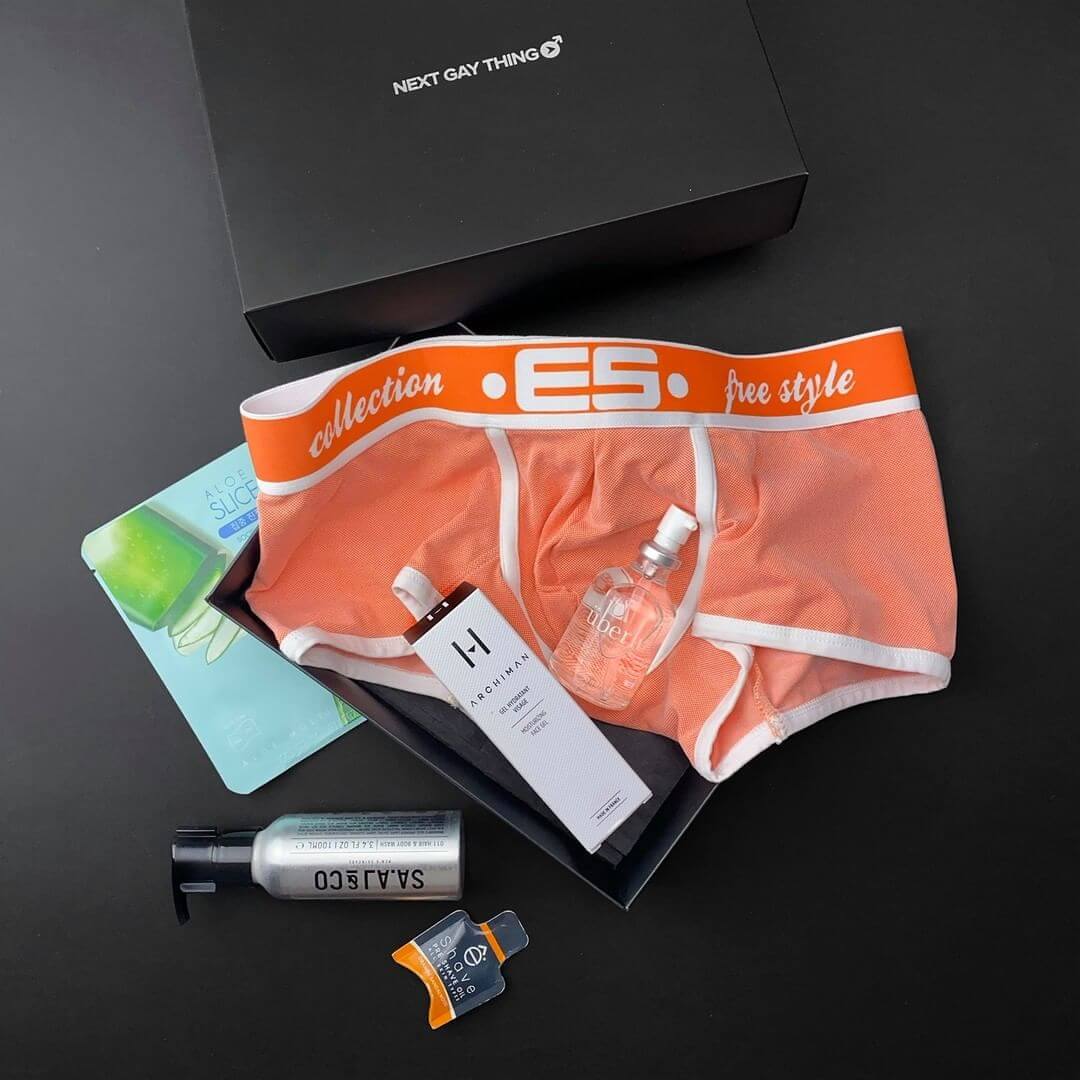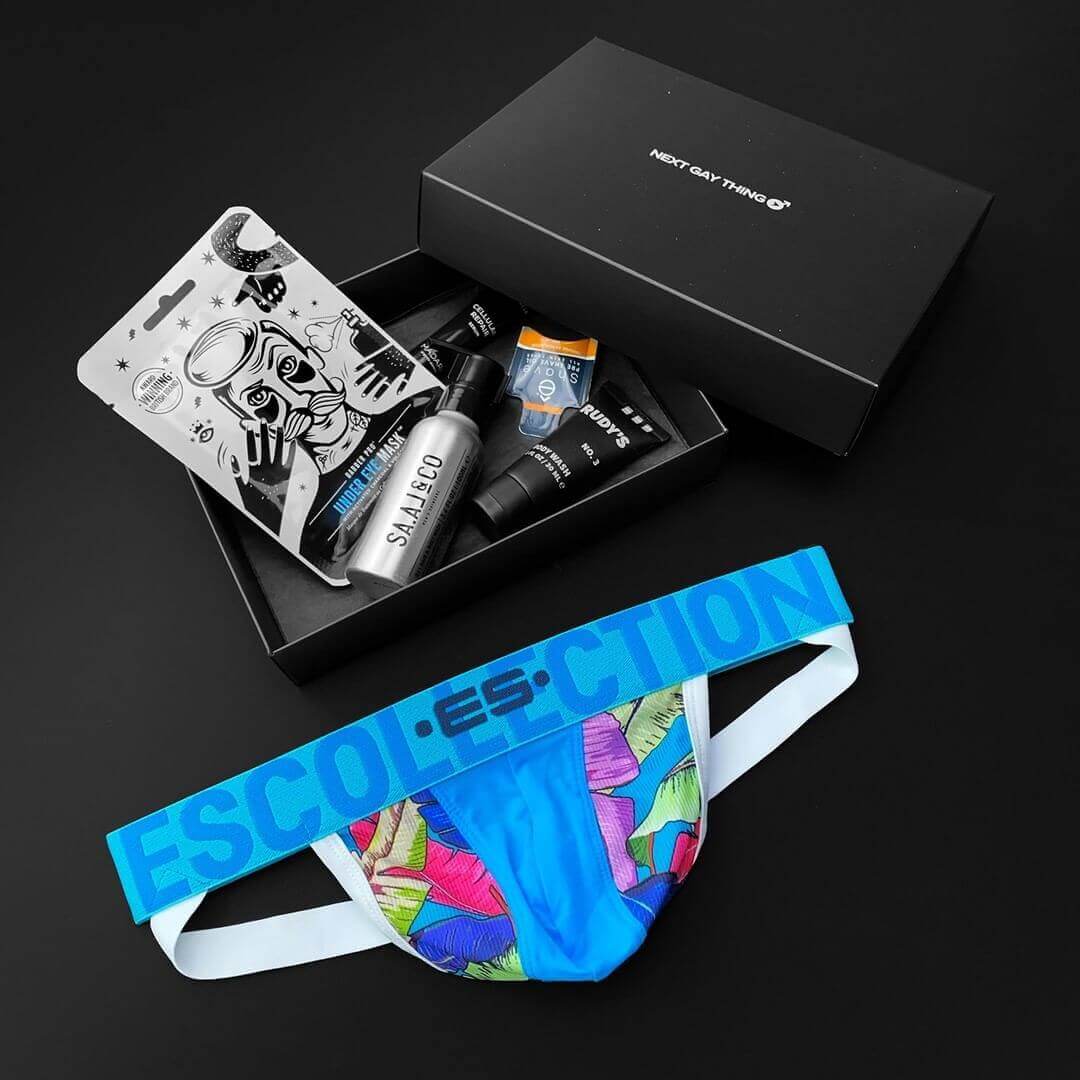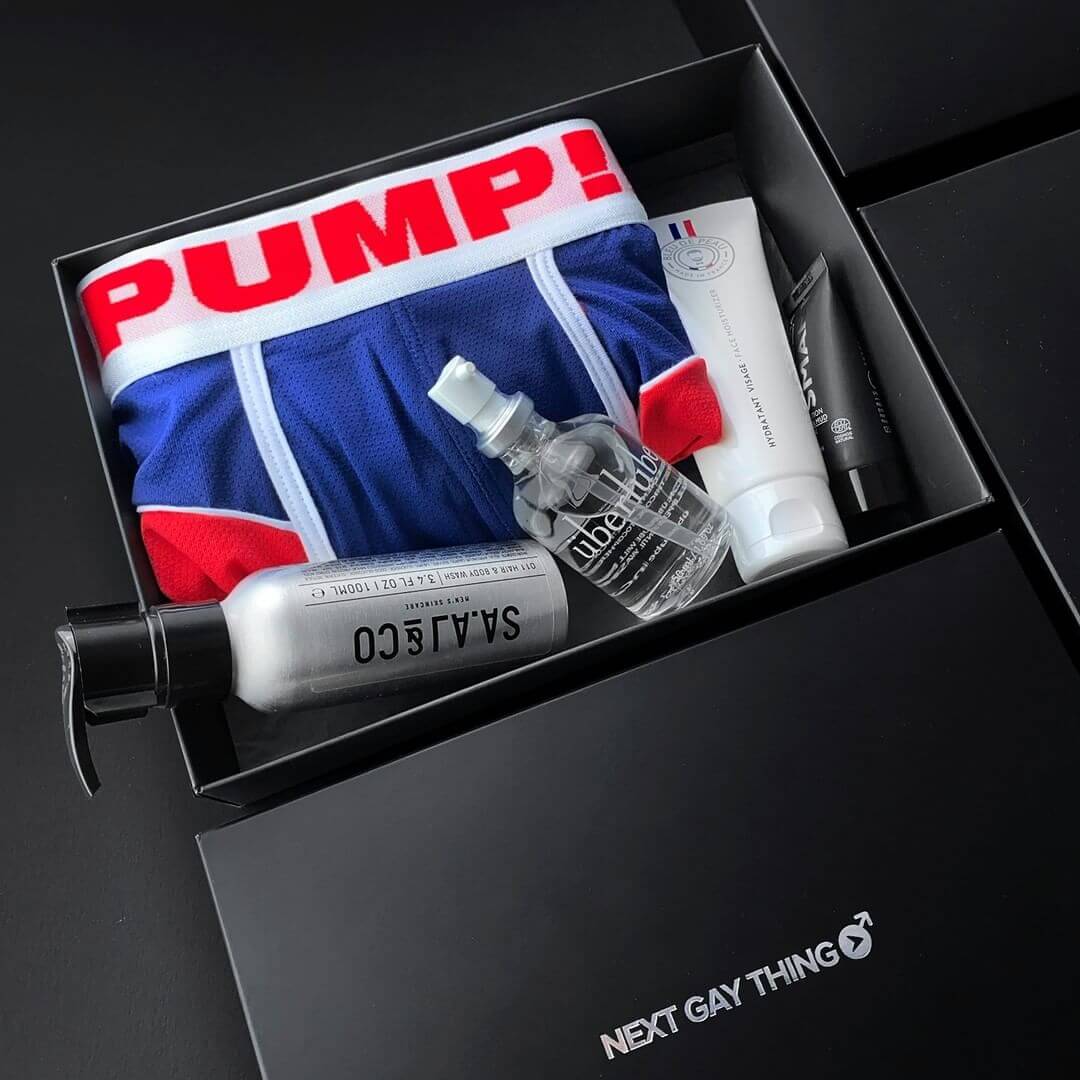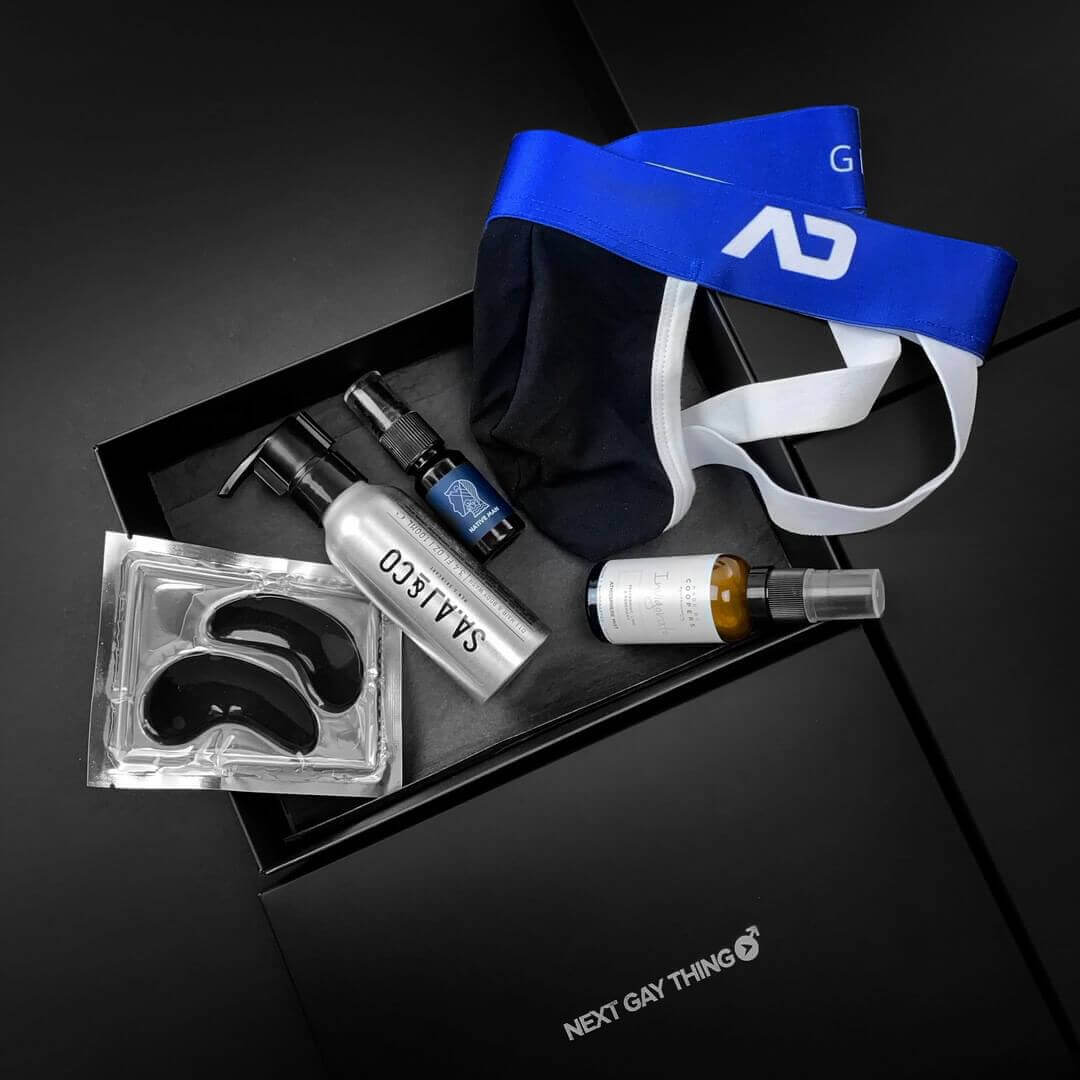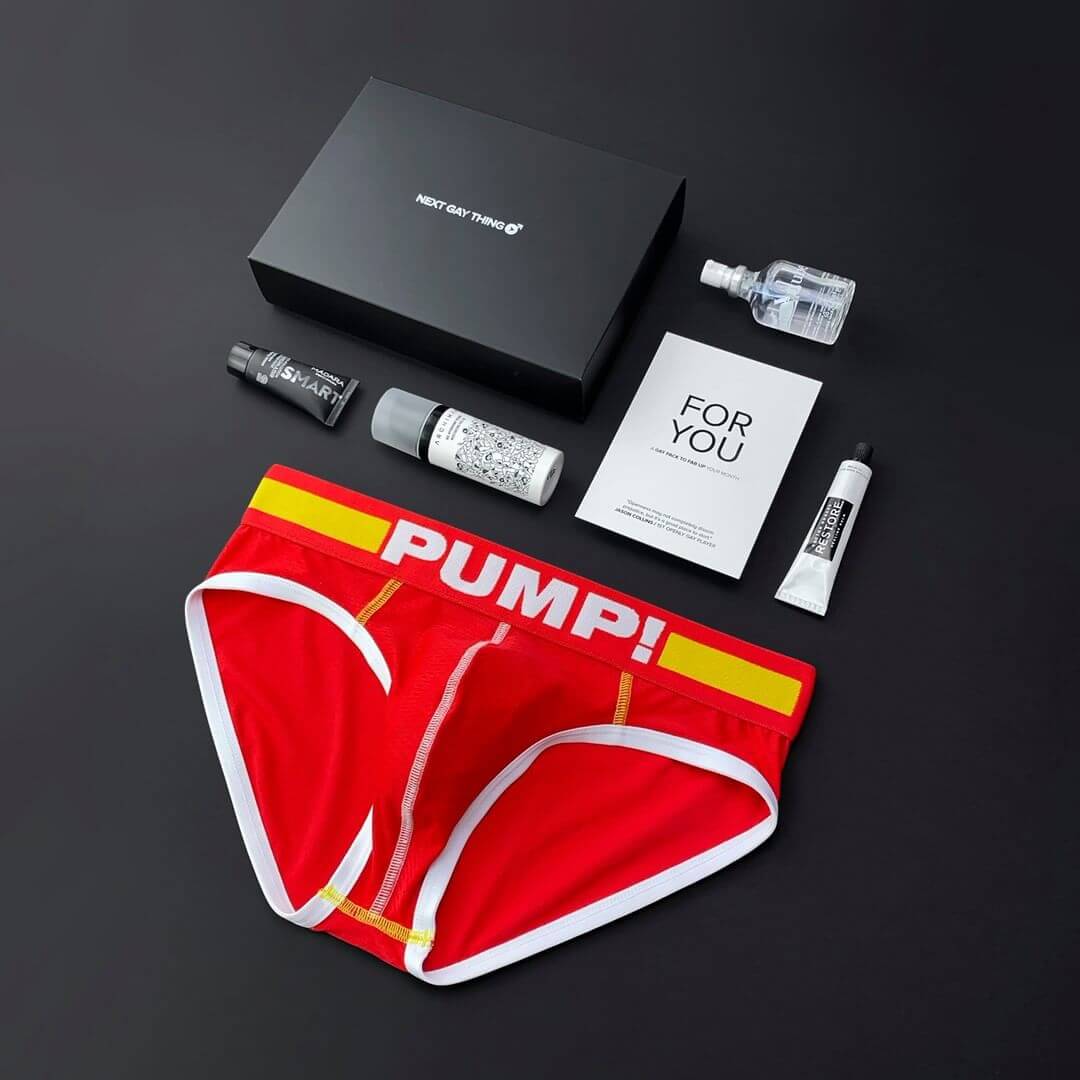 Designer underwear & 4x luxurious grooming or lifestyle products, including full size ones.
CANCEL, PAUSE OR SKIP A MONTH ANY TIME.
Choose how many pairs and how often you'd like to get. The more pairs you get the more you save!
2. Choose your style & size
Now create your Taste Profile by choosing which styles and in which size you'd prefer.
3. Order & Enjoy the pack!
Place an order and you'll get the box filled with 4 premium products and designer underwear valued at over $140.

Next Gay Thing is here to make sure a gay man never has to suffer through using a straight man product ever again. You are fabulous and you should never forget it. And you deserve at least one treat every month.
© Next G Thing Ltd / Wrap-Up Company OU