Neon and vivid colours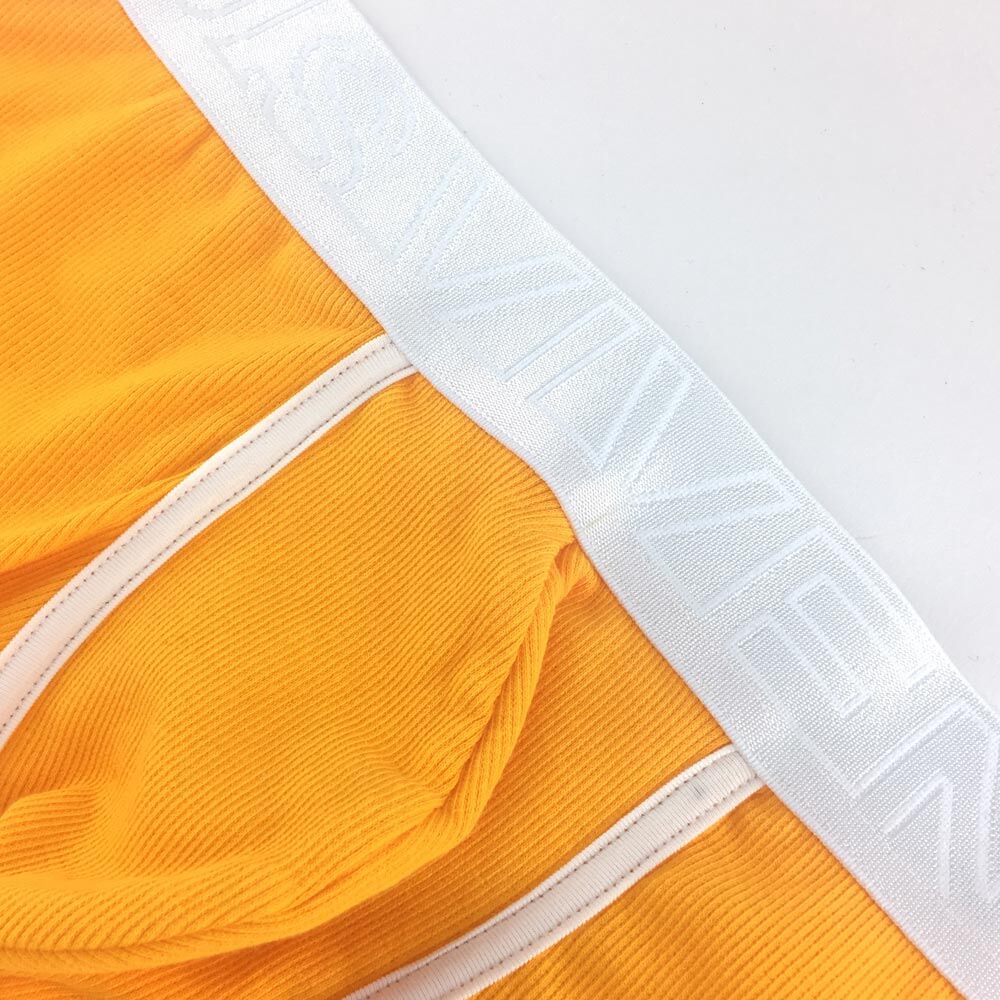 The bold 80s trend of accessories that make you stand out in a crowd is back, in the form of neon and bright coloured underwear. This trend as a massive f*** you to traditional underwear, showing confidence, character and a zest for life.
Putting on a pair of these in the morning is like coffee for your groin and your spirit. You'll feel awake, centre-stage and fabulous. And if you're ever going to an underwear party, you'll be an instant hit.
Yellow and orange are especially popular colours this season. Maybe orange is the new black?
Have a look at those Modus Vivendi ones or even the ones by Stud Me Up!
Fun patterns and prints
Underwear doesn't have to be serious. There's definitely an element of fun in this season's trends, so colourful patterns, drawings, prints, squiggles, graffiti – whatever you can think of – is definitely something you should be considering getting a few pairs of.
We especially love this Marco Marco neon script boxer. Get yours here!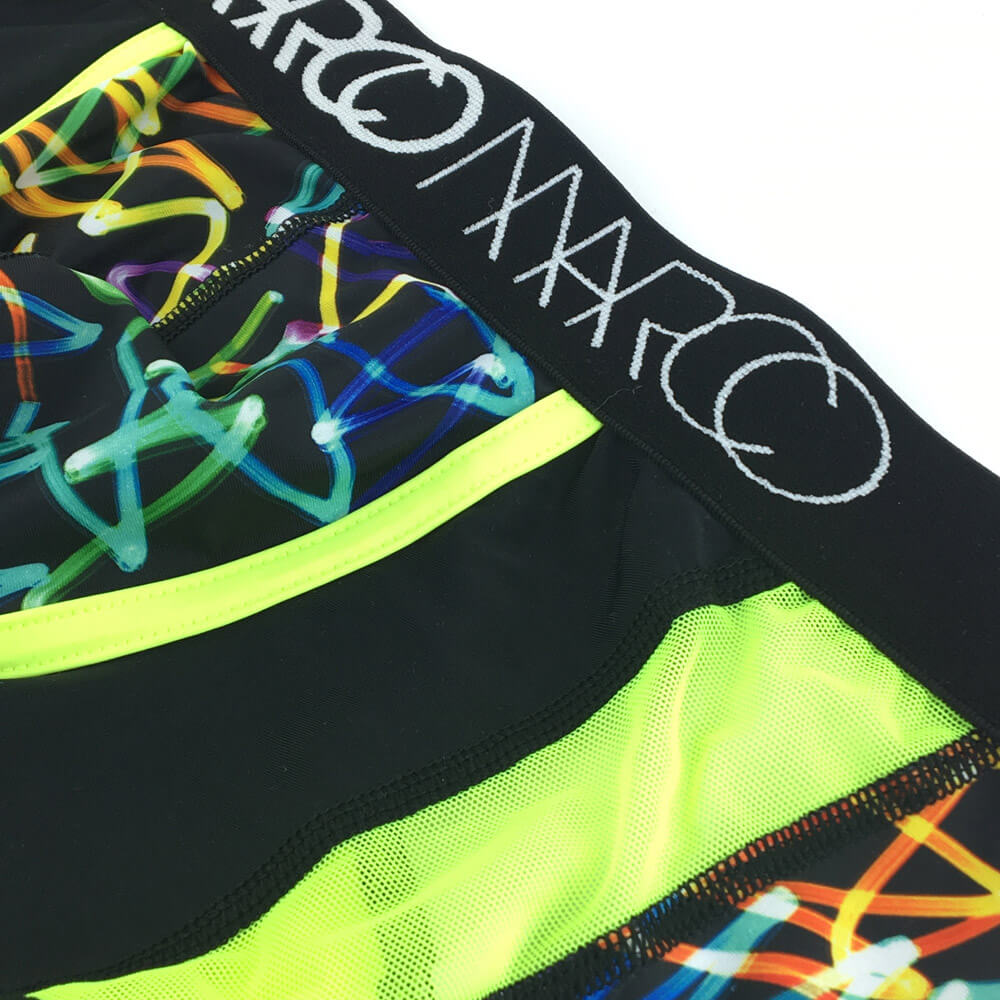 Geometric prints
This trend is always going in and out of menswear, but this season it's totally in when it comes to underwear. It's on the more serious side compared to neon and prints, but it's still an eye-catcher, just in a slightly more mature, serious way.
It shows confidence and class while still being non-conformist. Definitely a sexy trend! We love ES Collection's geometric modal push up boxers in navy and royal blue.
Plain white boxers
Here's a trend that's in total contrast to most of the other one's this summer – it's the plain white boxer.
You've seen everyone from David Beckham to Justin Bieber wearing them, so wherever you are on the Daddy to Twink spectrum, this classic look is definitely one for 2018.
White boxers are a nod to the high days of Calvin Klein in the 90s, but these days we've got more advanced fabrics and sexier cuts.
But whites need to be white, otherwise they just look gross.
Are you someone who's drawn to white undies? Find out what that says about your personality.
The best plain white boxers we've found this season are from Modus Vivendi. They're made from high-quality fabric, designed to be comfortable all day long. Get yours here!
Swimderwear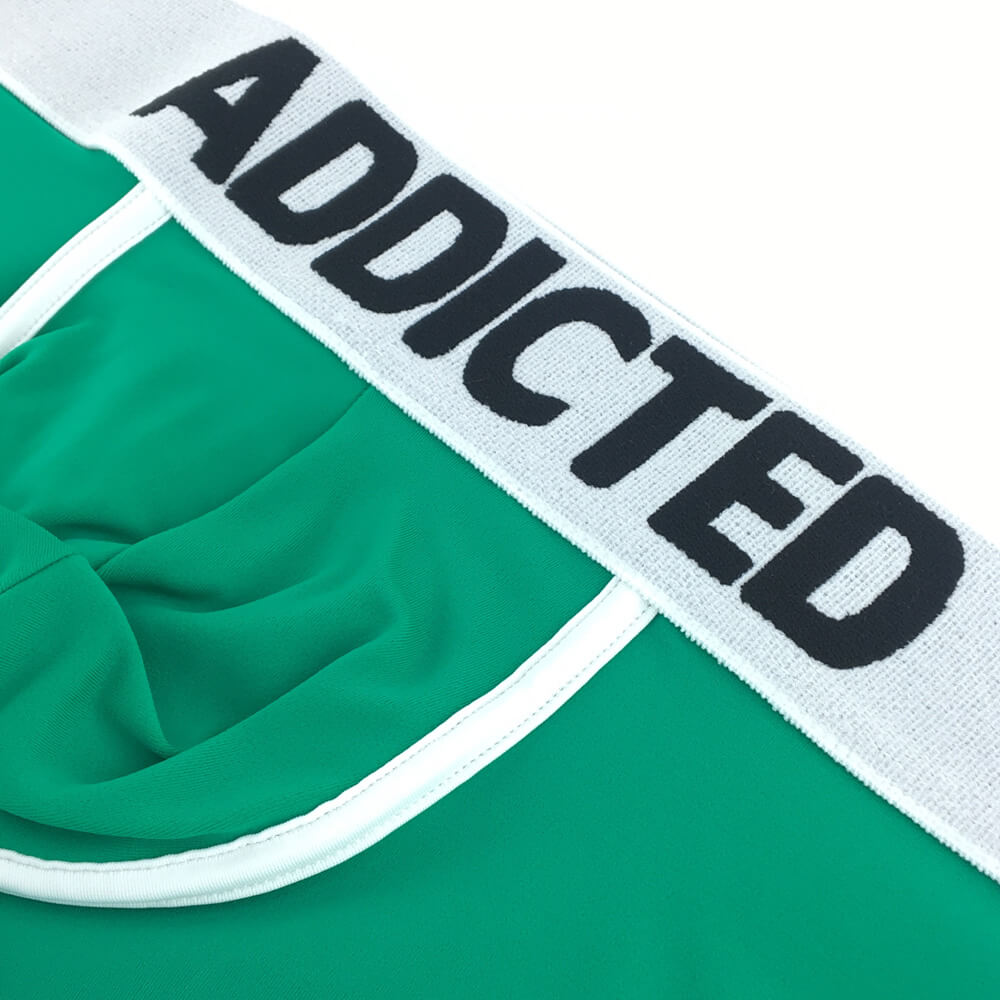 What on earth is that? It's underwear that can be used as swimwear, obviously. People have been doing this for a long time anyway, with 'mixed results.' However this year designers, Addicted have raised the game with their 2 in 1 garment of underwear + swimwear.
Perfect for busy boys who might fancy a dip at the pool, lake, or sea, this fabulous product is fast-drying and really comfortable. Get yours here!